Announcing auditions for the 44th annual production of Ira David Wood III's  A Christmas Carol, produced by Theatre In The Park.
INFORMATION SESSION
September 5, 2018 at 7pm  
For general information on the audition process and the show. Open to everyone.
A CHRISTMAS CAROL VOCAL AUDITIONS
September 8, 2018   11am - 4pm  All ages
September 9, 2018   11am - 4pm  All ages
Auditions are by appointment only. Please call Theatre In The Park at 919-831-6936 to schedule an audition. Please bring your headshot and resume to the audition if you have one. To audition please prepare one verse of an up-tempo song. You must bring sheet music. An accompanist will be provided. No acapella selections will be accepted. Adults and teens, should be prepared to participate in a short bit of basic choreography. Please dress accordingly.
A CHRISTMAS CAROL DANCE AUDITIONS
We are looking for strong male and female dancers ages 12 and over with proficiency in jazz, tap, and/or ballet. You may audition for all three styles or your strongest concentration. 
Sunday, September 7, 2018 at 6pm 
Stage Door Dance: Lake Boone 
4035 Lake Boone Trail 
(Located in between The Oak & Bliss Body Yoga, facing Lake Boone Trail)
Please wear comfortable attire that you can move in.
Please bring your headshot and resume to the audition. 
Dancers are strongly encouraged to sign-up for a vocal audition, as well.
Terrence McNally's It's Only a Play Is Much More Than a Play — It's a Triumph for TIP
TIP's cast effortlessly sing their way through Barbara Anselmi and Brian Hargrove's catchy and cheery score...
Onstage now at Theatre in the Park under the direction of Jackson Cooper, It Shoulda Been You is a bright, fun musical that everyone is sure to enjoy...
Theatre in the Park's production entertains with some fresh new talent...
"...as this play's plot unfolds, expectations are turned on their heads, and the "egg" that we feared was being laid hatched to produce the lively, the unexpected, the interesting, the intriguing, and the just-plain-funny. Here we offer you a challenge: If you accurately predict this show's outcome, consider yourself a genius."
"The Ira David Wood III Pullen Park Theatre is the perfect location for a play with few moving parts, and Ira Wood's direction has given a necessary choreography to the mix of action and smart dialogue. The surprise isn't the laughter; it's the way this play makes you think."
Theatre in the Park is traveling back in time to produce "Assassins," a musical about nine individuals who have either assassinated a U.S. president or attempted to do so, through March 11.
"Theatre in the Park's production of Assassins, directed by David Henderson, plays until March 11th. If you are wondering if it is the right time to go see a musical about guns and political assassinations, it is … it most definitely is."
Spectrum News Visits Sensory-Friendly Charlie Brown Christmas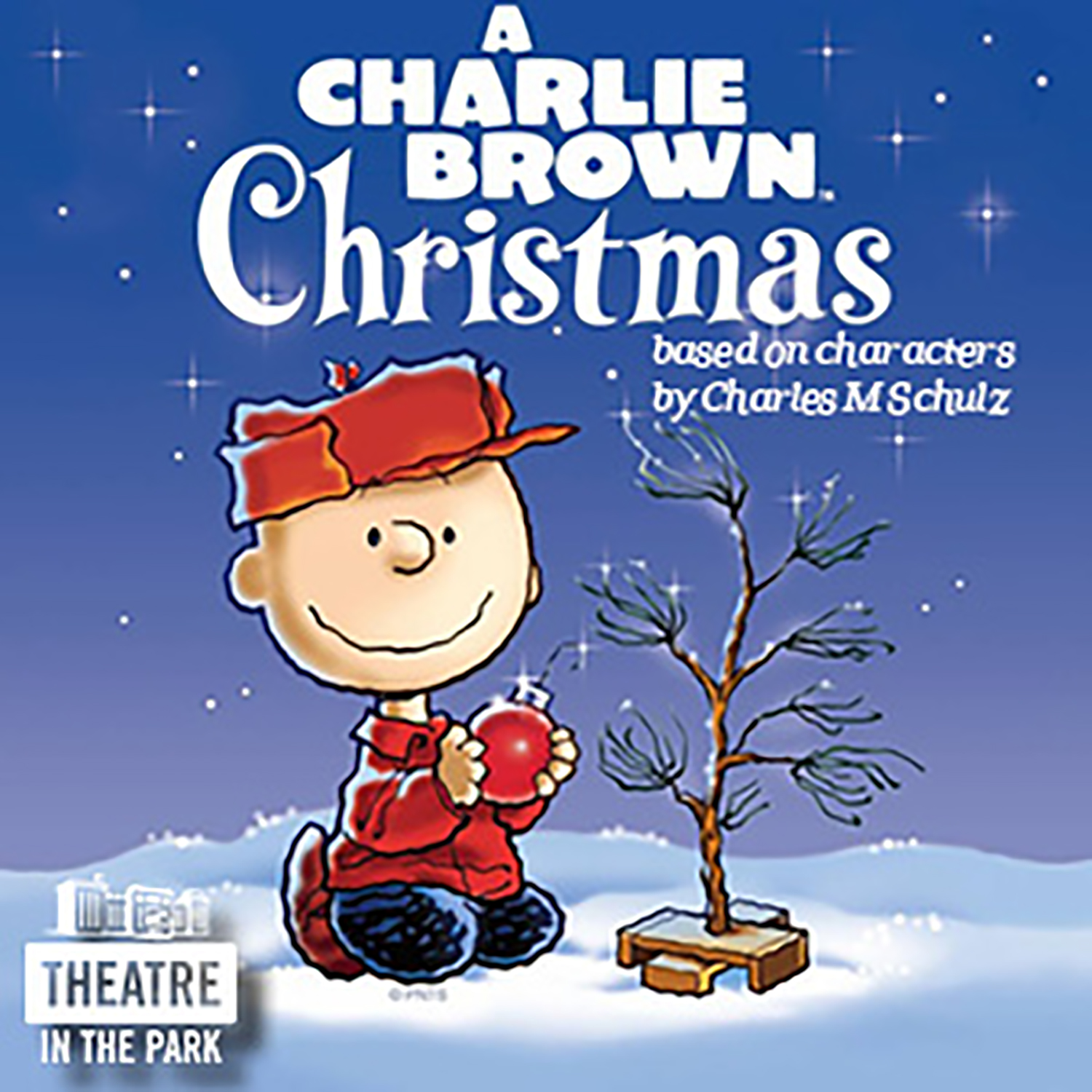 "In the past few years, theater communities around the country have begun to host sensory-friendly performances as a way to include all families and theater-goers," says Tiffany Mallory, a community volunteer with Theatre in the Park. "We thought 'A Charlie Brown Christmas' was the perfect show to introduce this to our supporters and all families in the Triangle area."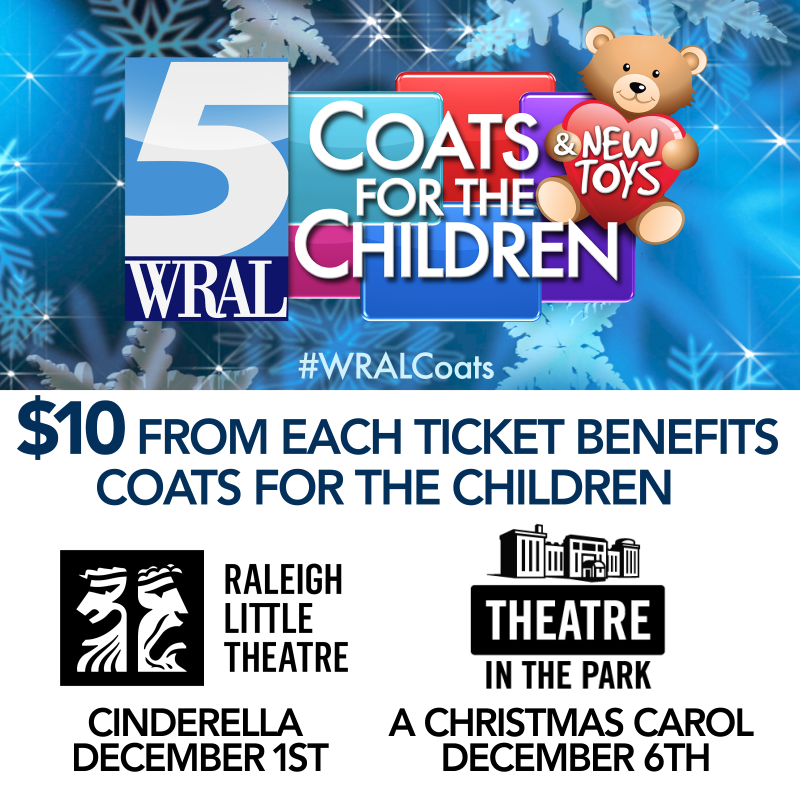 Since 1989, WRAL has collected 158,000+ coats and raised nearly $2 million to provide winter clothing for Salvation Army families. This holiday season, Raleigh Little Theatre and Theatre In The Park are proud to announce their support of WRAL's Coats for the Children campaign.
As two of the leading area theatres for family, holiday entertainment each will donate a portion of ticket sales from the opening night performance of Cinderella and A Christmas Carol To the annual Coats for the Children event.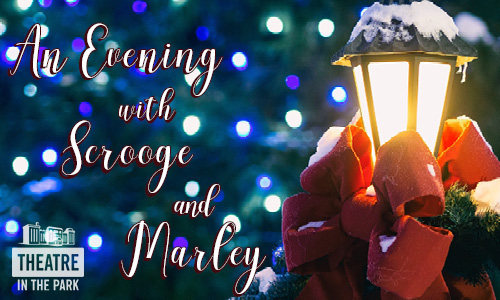 An Evening with Scrooge & Marley
An evening of laughter and memories as two beloved actors, David Henderson and Ira David Wood III, share stories of their years with "one of the most successful shows in North Carolina theatre history".
If you've seen them in Theatre In The Park's production of A Christmas Carol, you'll definitely want to be part of this very special holiday treat!
Tickets on sale now..but they're going fast!
November 25, 7:30 pm
Theatre In The Park
General Admission: $15
Cabaret Seating: $25
Call the box office for tickets today!
919-831-6058
'Playing with Fire, as presented by Theatre in the Park, has succeeded in creating what makes dramatic theatre great: it leads us to think and re-examine, on many levels, what it is to be human, and does so in an entertaining manner that refuses to condescend to the audience's intelligence. There are too many great lines between Frankenstein and The Creature to list, but one stands out as perhaps the center of the story and a constant in theological discussions: The Creature asks his creator, "How can I be so evil when you were the one that created me?"'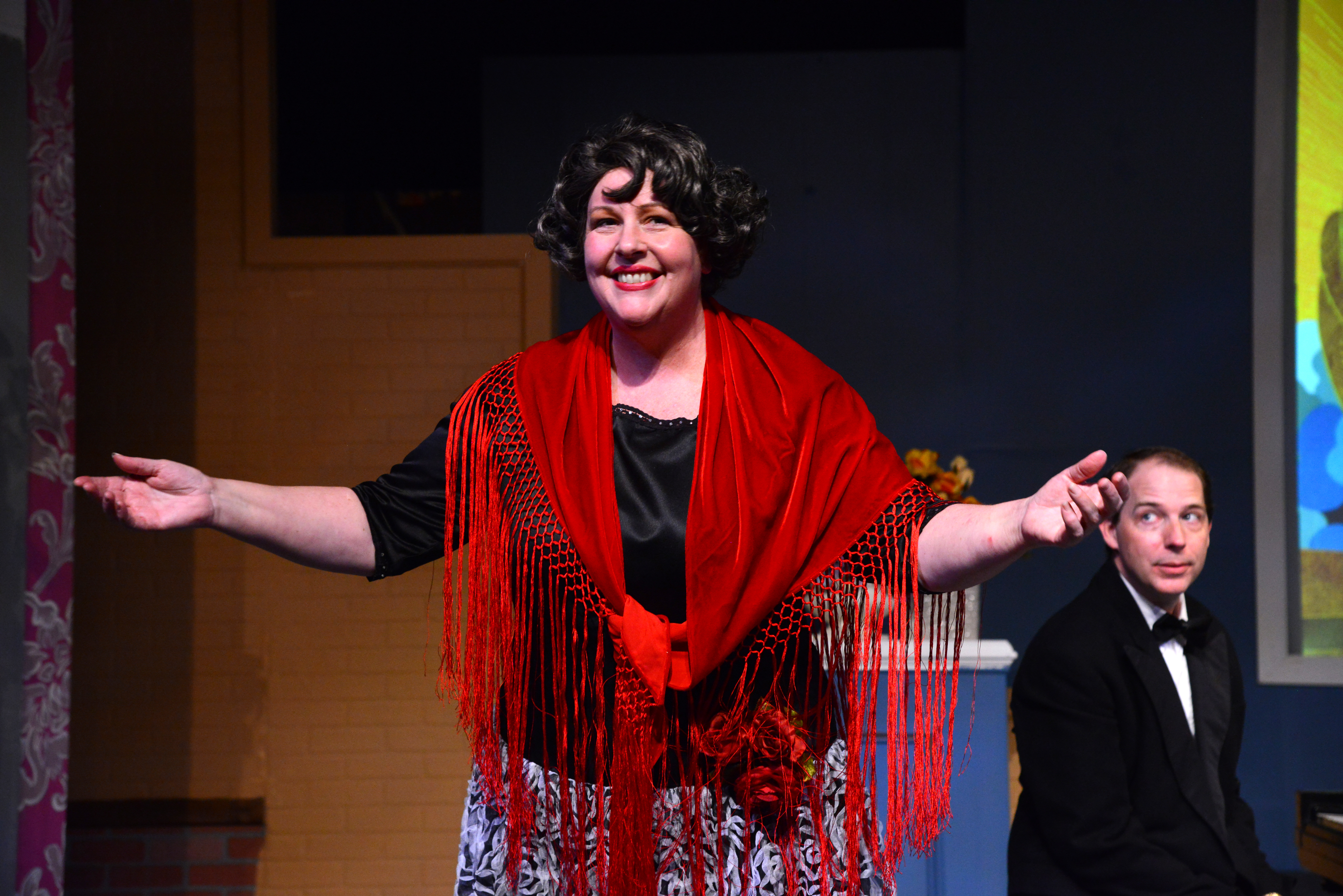 It is most unusual for even the greatest singers, from any genre, to spawn not one or two, but four plays about them, plus a major studio film starring Meryl Streep, probably the greatest actress of our time. This alleged singer is Florence Foster Jenkins, and except for that same-named movie, despite the four plays, chances are that hardly anyone would recognize that name. Peter Quilter's Glorious! (subtitled "The True Story of Florence Foster Jenkins, The Worst Singer in the World") just about sums up what this play is all about, now in production at the quaint and lovely Theatre in the Park at Raleigh's Pullen Park.
As one entered the theater from the stifling 101o degree heat, there was an easel in the lobby that had a poster with several "advisories," the first stating, "If you have perfect pitch, please leave the building as quickly as possible. The performance will have a myriad of melodious malaprops." Yes, indeed. It was the two main "performances" by Jenkins that were the highlights of this well-produced, but overly long farcical comedy.
Glorious! premiered in London's West End in 2005 and has been enormously successful, having been produced in 27 languages in 40 countries. This version had the usual cast of four women and two men, although, like reduced orchestrations in music, the playwright has also authorized a version for only three actors (two women and one man).
Several appropriate nicknames/putdowns of Ms. Jenkins will give those not familiar with this true story a sense of what we are dealing with: "First Lady of the sliding scale," "the Diva of din," "Murder on the High Cs," and several others! This is the tale of someone so in love with what she perceives as her calling, that she is unwilling or unable (undoubtedly a little of both) to perceive what is being produced by her vocal chords, which any objective listener can hear. It has the potential to be a wonderful combination of comedy and an examination of self-deception, but instead is a script that devolves into a repetitive farce that aims at a consumer base of formulaic TV sitcoms. Note that I am referring to the script itself, not Ira David Wood IV's directing, the acting, nor the actual production.
A beautiful set depicting a crowded but lovely 1944 Manhattan apartment opens the play along with some video clips of WW II era New York City. The time and place are firmly cast. We immediately meet the two main characters: Jenkins (Alison Lawrence) and her pianist Cosme McMoon (real historical name, played by Brian Westbrook) who is coming over to interview for the position. Coming from a gig as a pianist at a buffet, he is eager to "move up" in the musical world of New York. It is not until he asks Jenkins to sing some scales as he accompanies her that the essence of the play and their relationship opens up. He does one of those very long double-takes, rolls his eyes, and spouts one of his dozens of euphemisms like, "I've never heard anything quite like that." These make up a good portion of his lines. There also begins the groan-producing gay jokes (not necessarily offensive, just old and stale) and double-entendres directed at and by McMoon. Westbrook, like the other actors, seemed to be expertly playing his character as directed and portrayed in the script, but eventually this made him become a one-dimensional, one-trick pony.
The cast also features two other enablers of Jenkins' "talent:" her longtime companion St. Clair (Ian Bowater) and her friend Dorothy (Judy Brown). Bowater, as Jenkins' unrelenting advocate, hammed it up as well as anyone. Brown, on the other hand, is stuck with a horribly unfunny part that consists entirely of a way over-the-top affected voice, a perpetual smile as big as her head, and never walking but rather slightly running everywhere on stage like Edith Bunker. The cook/servant Maria (Alexandra Finazzo) speaks only Spanish and serves as a kind of redundant comic relief.
The ability to credibly fake a bad performance is extremely difficult and will fall flat unless the actor/musician is actually virtuosic in that field. Lawrence, an accomplished singer/actress, was magnificent as Jenkins, and among all of the aspects of her performance, I marveled at her ability not to break down laughing. In the first act, the recording studio scene at Melotone records, where she butchers "The Laughing Song" from Die Fledermaus, serves to reveal her actual philosophy of attempting more than one take, "What good would trying again do if you didn't get it right the first time!?" This is a small appetizer compared with the gut-splitting, snot coming out of your nose hilarity of Lawrence's unforgettable cremation of Mozart's "Queen of the Night" aria from The Magic Flute, possibly the most famous and difficult soprano aria there is. This actually took place at Jenkins' Carnegie Hall recital, one month before her death in late 1944.
The play did have some references to the public's revulsion and ridicule of Jenkins' singing, including a powerful scene of a public rebuke by Mrs. Verrinder-Gedge (Kathy Norris). However, it wasn't until the very last scene when, right after the Carnegie Hall concert, Cosme seriously spoke (including a change in his vocal delivery), about Jenkins and the conundrum of her self-perceived talent and celebrity, as he played Debussy. It was a powerful conclusion; even a little more of that during the previous two-and-one-half hours would have made all the difference.
Older Highlights