"The Ira David Wood III Pullen Park Theatre is the perfect location for a play with few moving parts, and Ira Wood's direction has given a necessary choreography to the mix of action and smart dialogue. The surprise isn't the laughter; it's the way this play makes you think."
Theatre in the Park is traveling back in time to produce "Assassins," a musical about nine individuals who have either assassinated a U.S. president or attempted to do so, through March 11.
"Theatre in the Park's production of Assassins, directed by David Henderson, plays until March 11th. If you are wondering if it is the right time to go see a musical about guns and political assassinations, it is … it most definitely is."
Spectrum News Visits Sensory-Friendly Charlie Brown Christmas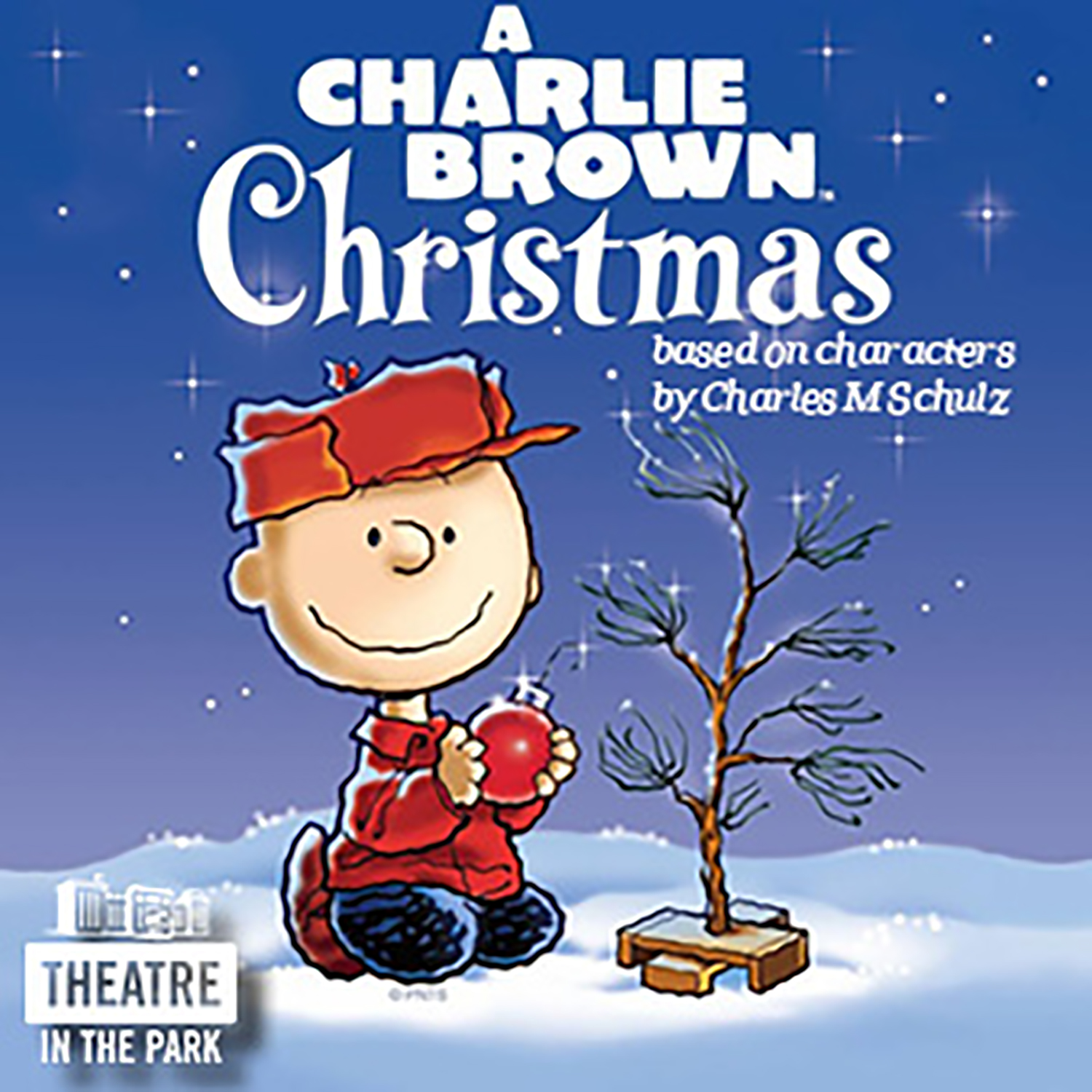 "In the past few years, theater communities around the country have begun to host sensory-friendly performances as a way to include all families and theater-goers," says Tiffany Mallory, a community volunteer with Theatre in the Park. "We thought 'A Charlie Brown Christmas' was the perfect show to introduce this to our supporters and all families in the Triangle area."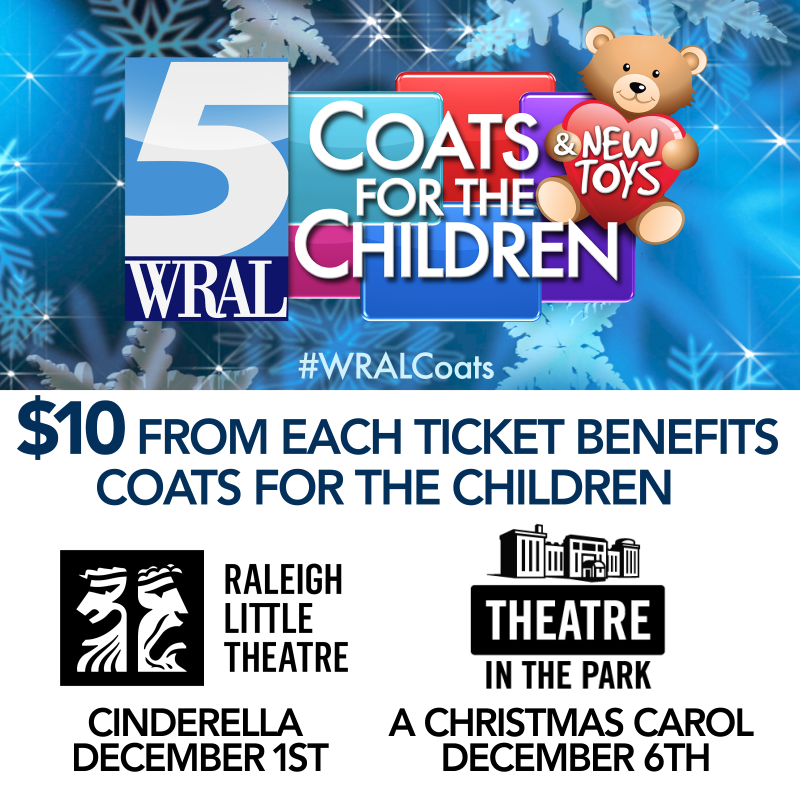 Since 1989, WRAL has collected 158,000+ coats and raised nearly $2 million to provide winter clothing for Salvation Army families. This holiday season, Raleigh Little Theatre and Theatre In The Park are proud to announce their support of WRAL's Coats for the Children campaign.
As two of the leading area theatres for family, holiday entertainment each will donate a portion of ticket sales from the opening night performance of Cinderella and A Christmas Carol To the annual Coats for the Children event.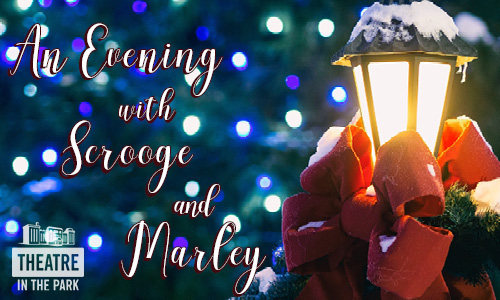 An Evening with Scrooge & Marley
An evening of laughter and memories as two beloved actors, David Henderson and Ira David Wood III, share stories of their years with "one of the most successful shows in North Carolina theatre history".
If you've seen them in Theatre In The Park's production of A Christmas Carol, you'll definitely want to be part of this very special holiday treat!
Tickets on sale now..but they're going fast!
November 25, 7:30 pm
Theatre In The Park
General Admission: $15
Cabaret Seating: $25
Call the box office for tickets today!
919-831-6058
'Playing with Fire, as presented by Theatre in the Park, has succeeded in creating what makes dramatic theatre great: it leads us to think and re-examine, on many levels, what it is to be human, and does so in an entertaining manner that refuses to condescend to the audience's intelligence. There are too many great lines between Frankenstein and The Creature to list, but one stands out as perhaps the center of the story and a constant in theological discussions: The Creature asks his creator, "How can I be so evil when you were the one that created me?"'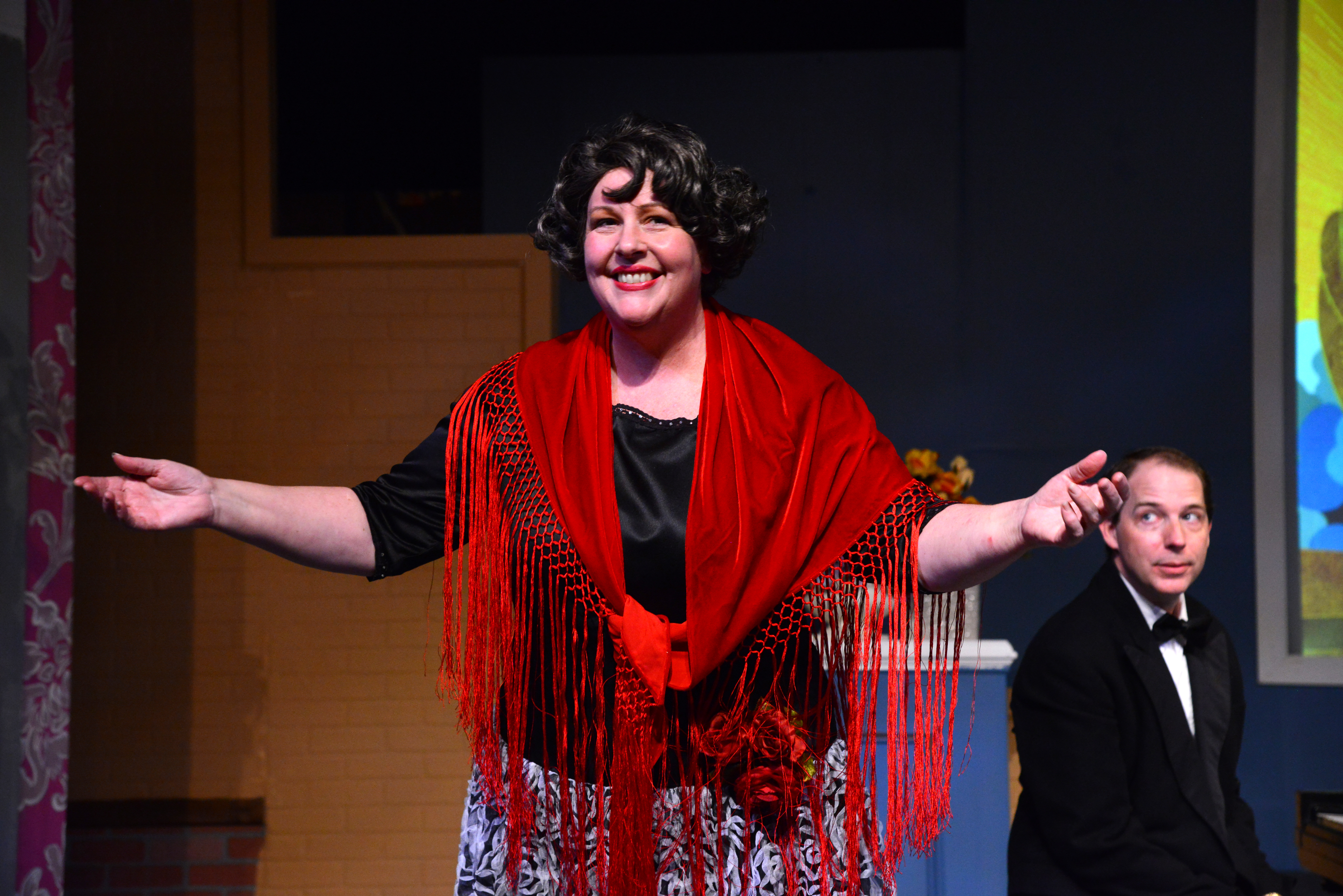 It is most unusual for even the greatest singers, from any genre, to spawn not one or two, but four plays about them, plus a major studio film starring Meryl Streep, probably the greatest actress of our time. This alleged singer is Florence Foster Jenkins, and except for that same-named movie, despite the four plays, chances are that hardly anyone would recognize that name. Peter Quilter's Glorious! (subtitled "The True Story of Florence Foster Jenkins, The Worst Singer in the World") just about sums up what this play is all about, now in production at the quaint and lovely Theatre in the Park at Raleigh's Pullen Park.
As one entered the theater from the stifling 101o degree heat, there was an easel in the lobby that had a poster with several "advisories," the first stating, "If you have perfect pitch, please leave the building as quickly as possible. The performance will have a myriad of melodious malaprops." Yes, indeed. It was the two main "performances" by Jenkins that were the highlights of this well-produced, but overly long farcical comedy.
Glorious! premiered in London's West End in 2005 and has been enormously successful, having been produced in 27 languages in 40 countries. This version had the usual cast of four women and two men, although, like reduced orchestrations in music, the playwright has also authorized a version for only three actors (two women and one man).
Several appropriate nicknames/putdowns of Ms. Jenkins will give those not familiar with this true story a sense of what we are dealing with: "First Lady of the sliding scale," "the Diva of din," "Murder on the High Cs," and several others! This is the tale of someone so in love with what she perceives as her calling, that she is unwilling or unable (undoubtedly a little of both) to perceive what is being produced by her vocal chords, which any objective listener can hear. It has the potential to be a wonderful combination of comedy and an examination of self-deception, but instead is a script that devolves into a repetitive farce that aims at a consumer base of formulaic TV sitcoms. Note that I am referring to the script itself, not Ira David Wood IV's directing, the acting, nor the actual production.
A beautiful set depicting a crowded but lovely 1944 Manhattan apartment opens the play along with some video clips of WW II era New York City. The time and place are firmly cast. We immediately meet the two main characters: Jenkins (Alison Lawrence) and her pianist Cosme McMoon (real historical name, played by Brian Westbrook) who is coming over to interview for the position. Coming from a gig as a pianist at a buffet, he is eager to "move up" in the musical world of New York. It is not until he asks Jenkins to sing some scales as he accompanies her that the essence of the play and their relationship opens up. He does one of those very long double-takes, rolls his eyes, and spouts one of his dozens of euphemisms like, "I've never heard anything quite like that." These make up a good portion of his lines. There also begins the groan-producing gay jokes (not necessarily offensive, just old and stale) and double-entendres directed at and by McMoon. Westbrook, like the other actors, seemed to be expertly playing his character as directed and portrayed in the script, but eventually this made him become a one-dimensional, one-trick pony.
The cast also features two other enablers of Jenkins' "talent:" her longtime companion St. Clair (Ian Bowater) and her friend Dorothy (Judy Brown). Bowater, as Jenkins' unrelenting advocate, hammed it up as well as anyone. Brown, on the other hand, is stuck with a horribly unfunny part that consists entirely of a way over-the-top affected voice, a perpetual smile as big as her head, and never walking but rather slightly running everywhere on stage like Edith Bunker. The cook/servant Maria (Alexandra Finazzo) speaks only Spanish and serves as a kind of redundant comic relief.
The ability to credibly fake a bad performance is extremely difficult and will fall flat unless the actor/musician is actually virtuosic in that field. Lawrence, an accomplished singer/actress, was magnificent as Jenkins, and among all of the aspects of her performance, I marveled at her ability not to break down laughing. In the first act, the recording studio scene at Melotone records, where she butchers "The Laughing Song" from Die Fledermaus, serves to reveal her actual philosophy of attempting more than one take, "What good would trying again do if you didn't get it right the first time!?" This is a small appetizer compared with the gut-splitting, snot coming out of your nose hilarity of Lawrence's unforgettable cremation of Mozart's "Queen of the Night" aria from The Magic Flute, possibly the most famous and difficult soprano aria there is. This actually took place at Jenkins' Carnegie Hall recital, one month before her death in late 1944.
The play did have some references to the public's revulsion and ridicule of Jenkins' singing, including a powerful scene of a public rebuke by Mrs. Verrinder-Gedge (Kathy Norris). However, it wasn't until the very last scene when, right after the Carnegie Hall concert, Cosme seriously spoke (including a change in his vocal delivery), about Jenkins and the conundrum of her self-perceived talent and celebrity, as he played Debussy. It was a powerful conclusion; even a little more of that during the previous two-and-one-half hours would have made all the difference.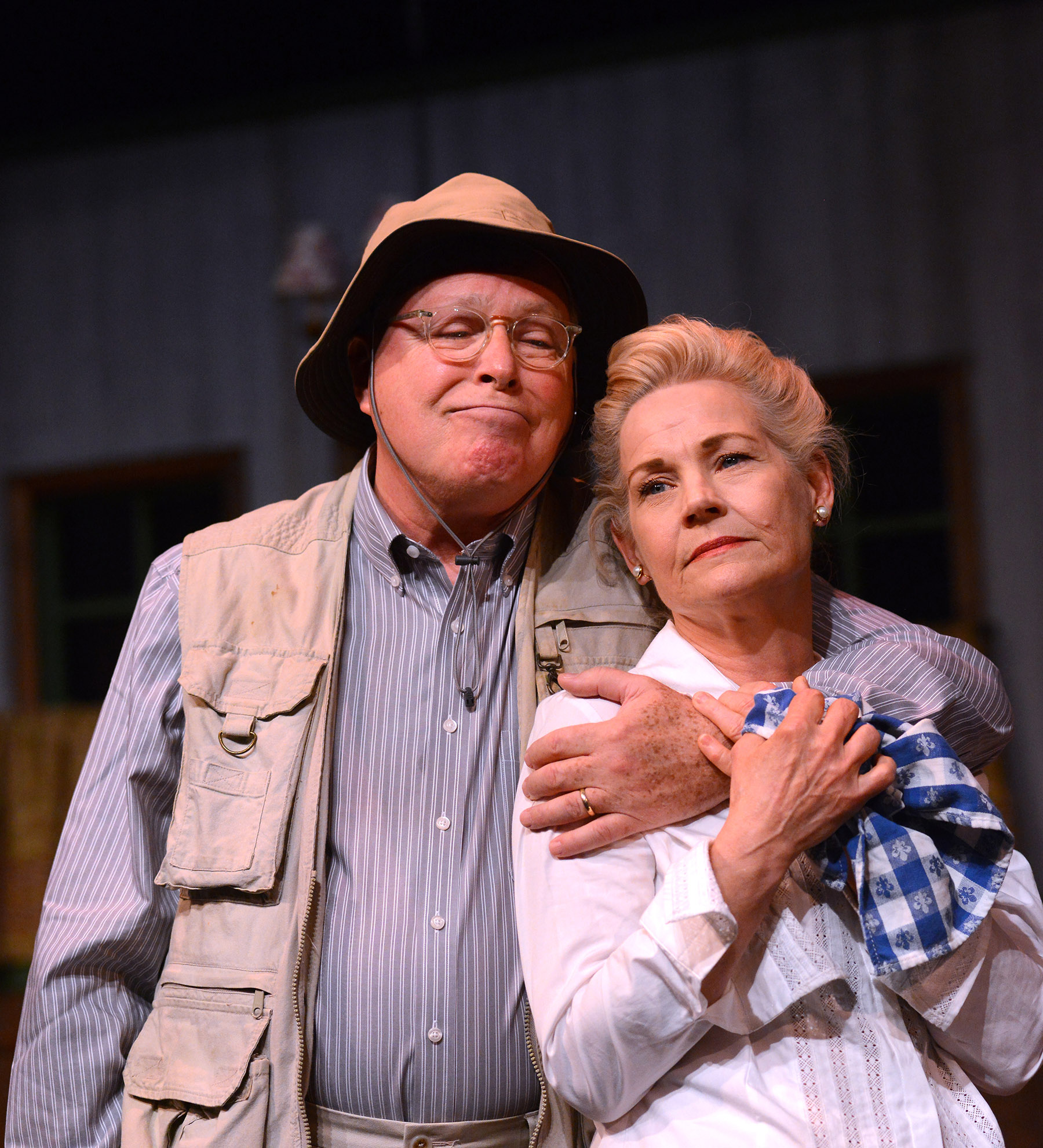 Great News: Theatre in the Park has brought back an old favorite. Executive Director Ira David Wood III returns to the stage as Norman Thayer in Ernest Thompson's On Golden Pond. Joined on stage by a veteran cast of known Triangle actors, Wood and company bring Thayer's nostalgic Maine tribute to growing old gracefully to a superb reality.
Set alongside one of Maine's many rustic waterways, On Golden Pond tells the tale of the 48th straight year that Norman and Ethel have returned to their beloved cabin by the lake. Waking up to the sound of loons on the water, Norman totters happily downstairs on their first morning, and opens the patio door to listen to the sounds of the house in the early summer breeze. When he touches the screen door, it falls flat onto the patio. Mentally adding it to his list of things to do, Norman returns to the living room, checking the phone to see if it is still in working order. He has a conversation with the operator that tells us Norman is suffering from the onset of Alzheimer's. It is an affliction he handles as gracefully as an old curmudgeon can, deftly assisted by his loving, if long-suffering, wife, who has now joined him from outside, where she has been gathering kindling for the fireplace. There are whitecaps on the water this morning; a moment later, Ethel rejoices at the sound of her beloved loons, spotting a pair on the water of the lake.
In these first few minutes we come to reacquaint ourselves with Norman and Ethel as if they are old friends, as indeed they are. This is a remounting of the show that Theatre in the Park brought to the stage fifteen years ago. Wood reprises his role as Norman, on a set that is a bit more rustic, and a bit more lived-in, than the previous one. That set was wide, white, and expansive. This one is warmer, closer, sweeter somehow. It brings Norman and Ethel closer to us. This is a realistic set, with all the trappings that a half-century of living can bring to it. It is a marvel, deftly designed by Thomas Mauney.
In the space of a fleeting two hours, we spend the summer with Norman and Ethel. It is a bit isolated on Golden Pond; the only visitor is another old friend, Charlie the mailman (Larry Evans), who has been delivering the mail to the residents of the lake since he was old enough to heft a mailbag. He arrives by boat, the quickest means of accessing all the homes. Ethel waves him in, and greets him with a cup of coffee and a sweet. He brings a letter from the Thayers' daughter, Chelsea (Andrea Amthor Twiss), who writes to say that she will be coming by to see them soon, on a trip that will carry she and her new boyfriend, Bill (John Aschenbrenner), on to Europe for their summer vacation.
Thompson's play is a nostalgia piece, wherein not much happens, in a developmental sense, so much as we are able to witness, at the hands of these able veteran performers. There is conflict, of course; Norman's relationship with his daughter is strained, to put it mildly. She and Bill have come with a definite purpose in mind. Bill has a thirteen-year-old son from his first marriage, and once Bill, Jr. (Ford Nelson) has been introduced to her folks, Chelsea asks Mom if he can stay with them for a month, while she and Bill tour Europe. It is an imposition, and Norman is dismayed; what on earth will he do with a teenager underfoot? But the die is cast, and Bill, Jr. settles in.
These veteran Triangle actors worked seamlessly to bring On Golden Pond to life. Wood has "grown into" this role; fifteen years have grayed the hair, and brought him that much closer to the eighty-year age that is Norman. Wood seems to have slipped a bit more easily into the role than before, relishing the part, and sharing a bit more gleefully the many jokes and barbs that eighty years of living have instilled in Norman. Lynda Clark takes on Ethel with a grace that has come from the fifty years Ethel has been sparring with her beloved curmudgeon; the two banter with the easy grace of time spent together. Clark began her Raleigh career at Theatre in the Park twenty-five years ago, and still considers this stage her "home theater." To watch Clark and Wood work together was to see what could only be described as a symbiosis; it is easy to believe that these two people have spent a half-century together. Both Aschenbrenner and Evans, too, are old hands at this game. Evans has been acting in the Triangle for more than two decades; his latest TIP credits include last summer's acclaimed True West, as Austin. Aschenbrenner is actually reprising his role as Bill from TIP's earlier production, and his first role at TIP was some 37 years ago! Even young Ford Nelson is a veteran TIP performer, having first joined Wood onstage in the 42nd rendition of A Christmas Carol. This hand-picked cast of veteran performers brought a smooth and amiable reality to their work. They made this most-enjoyable event as warm and comfortable as a pair of favorite shoes, and we were more than happy to join them along their travels.
Ira David Wood pulls double duty in this production as the director. I first witnessed Wood achieve this remarkable duality with a production of Dangerous Liaisons, a full quarter century ago, and I marveled then at the man's ability to direct a show so successfully while appearing in it. The years have honed his art, and he directs On Golden Pond with a real talent for making illusion appear to be reality. There was quite a modicum of reality in this work, and these five excellent performers brought it to us with panache, grace, and a beauty that only comes with that ages-old commodity of experience.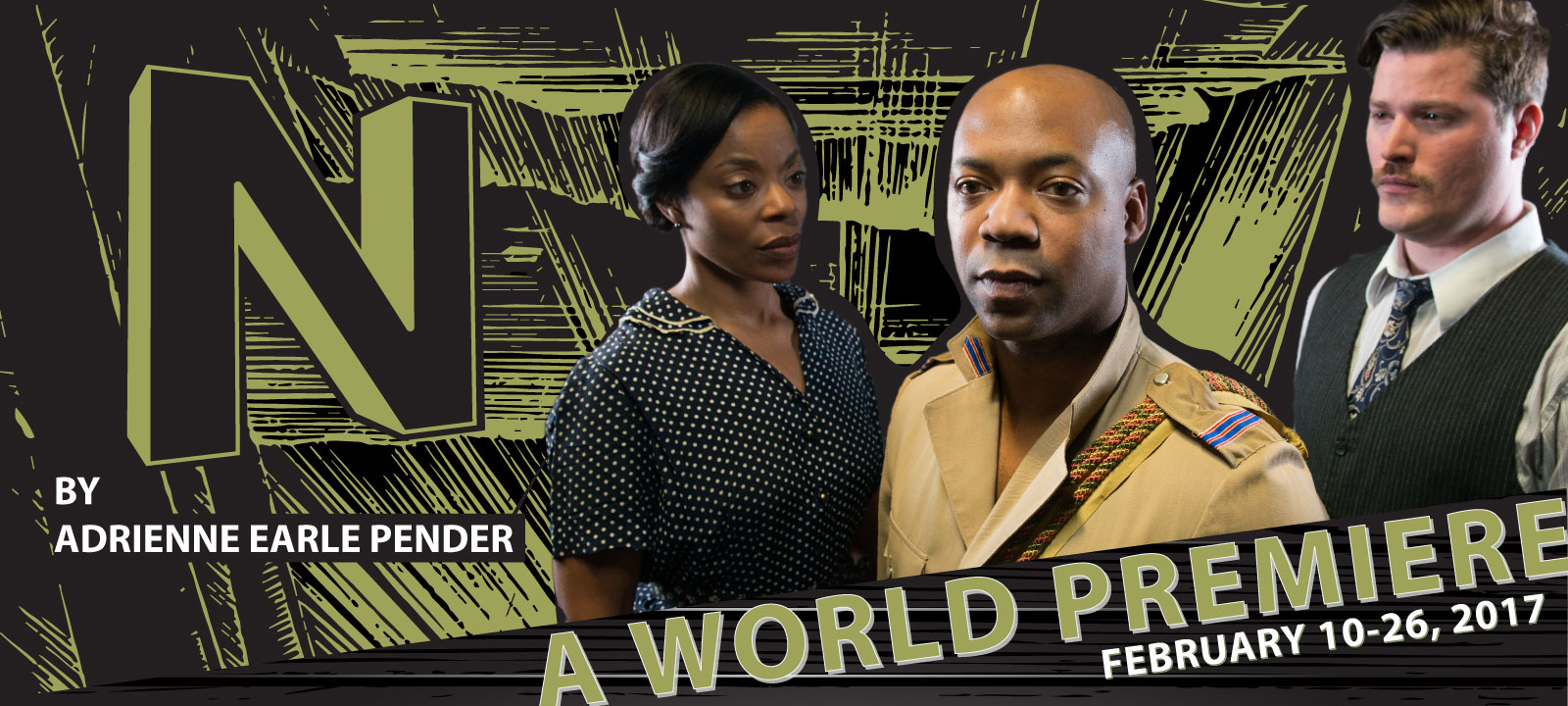 Who owns the character — the actor or the playwright? Adrienne Earle Pender's world premiere of N, now playing at Raleigh, NC's Theatre in the Park, asks that very question. The play looks at the relationship between playwright Eugene O'Neill and actor Charles Sidney Gilpin in 1920, as they mount O'Neill's first box office hit, The Emperor Jones.
From rehearsal to Broadway run and, eventually, to the tour — the duo fights over the inclusion of a single word. More importantly, Pender's N captures more clearly than any other theatrical production that I have ever seen how white privilege works. To Eugene O'Neill, a word is just a word. Using the N-word is a tool for impact and to strengthen his art. For Charles Gilpin, who becomes the first black man to be honored by the Drama League of New York as a result of that play, those six letters have the power to unravel everything that he has ever worked for.
The blocking makes it even clearer, with Eugene O'Neill, played by Ira David Wood IV, being the only character to noticeably exit the playing space. Although Wood can leave the stage, Florence and Charles Gilpin (played by Hazel S. Edmond and Byron Jennings II, respectively) remain onstage in their home and are always being watched.
Hope Alexander's directorial work doesn't stop there — there is something very audience-aware to all of the blocking that probably serves as an homage to the source material. Like the mixed expressionism and realism of The Emperor Jones, N pushes interactions out of the ordinary and into performance. I noticed it first when Jennings' Charles was telling Edmond's Florence how he landed the role, not by looking at her, but bathed in jarring light and delivering his lines to the audience. Although I loved how stylistically different N was, there were several moments in the play that I wanted the characters to have more of a connection. In particular, I felt like there was something lacking between Charles and Florence Gilpin.
Byron Jenning's work as Gilpin was immensely satisfying to watch. Between seeing his relationship with O'Neill build and fracture to the struggle to say the lines of The Emperor Jones that he was trying so desperately to make sound right, he brought the talented and flawed Charles Gilpin to life.
Ira Wood's Eugene O'Neill was unlikable in the best kind of way. There's something about arguing for art and wanting to make this thing you love what you want it to be that can turn you into someone whom no one wants to be around. Not that there was no sympathy for O'Neill or disgust for Charles Gilpin's progressing alcoholism, but nuances were very well crafted.
These two characters, as complicated and dark as they were, made a relationship you couldn't look away from. Together, Wood and Jennings, arguing art vs. real-life impact, writing the character vs. creating the character, honoring the writing vs. honoring the message — their scenes were electrifying and a testament to the powerful actors that played them.
Hazel Edmond brought her own power to the production, from trying to help get Gilpin back to earth and back to work to her constant presence onstage. I just wish that there was more for Florence's role was more than to bear witness to the relationship between O'Neill and her husband. Despite that, there was something powerful about seeing her watch the whole relationship unfold from her kitchen table.
Beyond the acting, the lights, set, and sound design told the story even further. In particular, the production designer Thomas Mauney's work on the lights helped bridge the gap between realism and expressionism perfectly. Switching from natural light and window gobos to vibrant hues of red, green, and blue, we're able to travel from Harlem, to rehearsal, to onstage without a single set change.
The set, having the Gilpin's apartment, the theater stage, and O'Neill's office all intersecting together, almost like the "N" of the play's namesake, was very powerful. Jeffrey Nugent and Mauney's work on this set created the perfect unreal and real atmosphere the play needed, full of the earthy browns necessary to ground it.
Adrienne Earle Pender's N is definitely a play that we'll keep hearing about. Although Eugene O'Neill's The Emperor Jones certainly didn't tour every state, I hope that this play does. It is a powerful look not only at race, but at the act of creating theater. Clocking in at about an hour, it's a tight and electric production that is absolutely a must see.
SECOND OPINION: Feb. 14th Raleigh, NC News & Observer review by Roy C. Dicks: http://www.newsobserver.com/entertainment/arts-culture/article132705414.html; and Feb. 8th Durham, NC Indy Week preview by Byron Woods: http://www.indyweek.com/indyweek/meet-the-african-american-actor-who-said-no-to-eugene-oneill-and-paid-the-price/Content?oid=5105658. (Note: To read Triangle Arts and Entertainment's online version of the Feb. 13th Triangle Review review by Nicole Noel, click http://triangleartsandentertainment.org/2017/02/art-ego-and-the-weight-of-a-word-n-is-an-important-play-at-a-pivotal-time/.)
Theatre in the Park presents N, a world premiere by Adrienne Earle Pender at 7:30 p.m. Feb. 16-18, 3 p.m. Feb. 19, 7:30 p.m. Feb. 24 and 25, and 3 p.m. Feb. 26 in the Ira David Wood III Pullen Park Theatre, 107 Pullen Rd., Raleigh, North Carolina 27607.
TICKETS: $24 ($18 students, seniors 60+, and active-duty military personnel), except $16 per ticket for groups of 10 or more.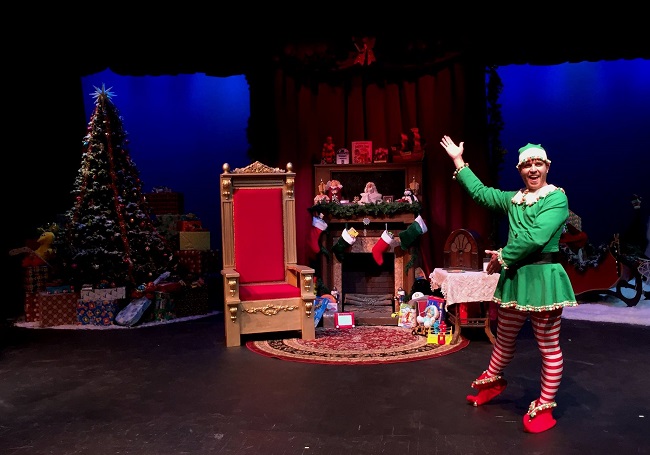 Even though many of the Triangle's favorite holiday shows are currently in production, you absolutely must see Theatre in the Park's The SantaLand Diaries, starring Jesse R. Gephart. The SantaLand Diaries is a stage adaptation by Joe Mantello of an autobiographical essay written by former Raleigh author and humorist David Sedaris, who initially read the essay on National Public Radio, where he was a commentator. The essay follows his journey as an Elf for Macy's department store in New York City.
Local favorite and comic delight Jesse R. Gephart reprises his dual role as David Sedaris and "Crumpet the Elf." Gephart doesn't just embrace and channel Sedaris, he makes the character his own as well. Gephart initially portrays Sedaris as a buoyant out-of-work actor with $20 to his name, trying to make it onto the set of " One Life to Live".
Just when all hope is lost, fate intervenes in the form of a help-wanted ad for "SantaLand" in the Macy's department store. After completing elf boot camp and choosing his elf name of "Crumpet", Sedaris is garbed in red-and-green Elf attire, including pointy shoes, red-and-white striped tights, and a skirt.
David/Crumpet inform the audience that not all department-store Santa Clauses are alike, and that each elf brings his or her own unique talents to SantaLand. As the days to Christmas shorten, so does patience, compassion, and internal fuses. Anyone who has ever worked in retail or customer service will understand the misanthrope mentality of Sedaris' humor. Behind every shopping-mall Santa is an Elf helper, and behind every bright holiday grin is a glower. Although the elf may be smiling at you and taking photos of little Timmy, in his mind he has actually punched you in the face multiple times.
TIP patrons are treated to a beautiful replication of SantaLand by set and lighting designer Thomas Mauney and iconic elf attire by costume designer Denise Schumaker.
It was nice to have a non-child-friendly, adult themed show, I was genuinely laughing the entire hour long. Jesse Gephart does a great job with ad-libbing and interacting with the audience, but be sure to take care of your bathroom business prior to the show, because Crumpet doesn't like it if you try to duck out during the show.
The reviews are in! HAIR is the blockbuster hit of the summer!
Review: Theatre in the Park's Somewhere in Between
Review: Revelations unfold amid grief in gripping drama
Older Highlights