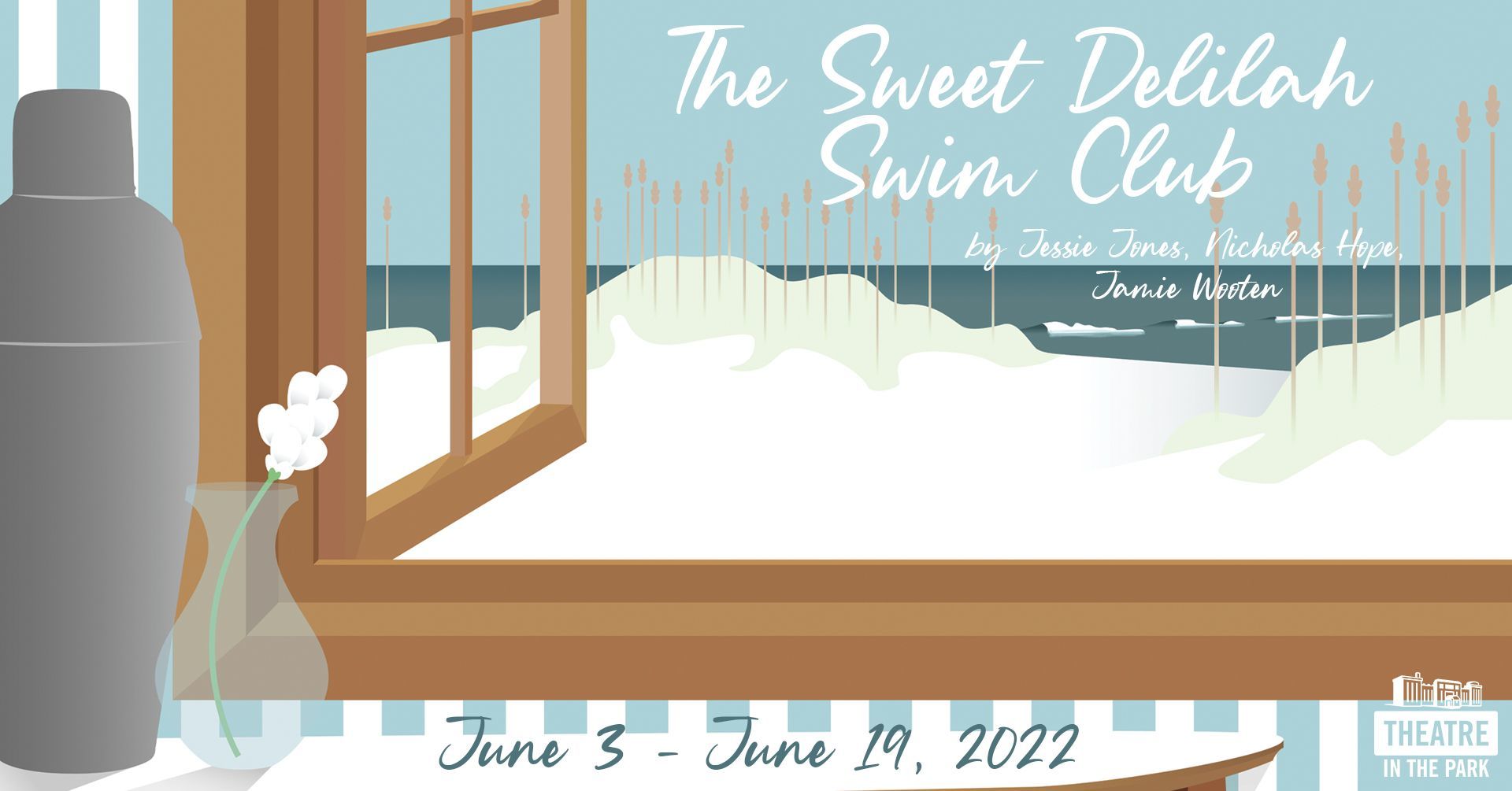 Tickets are now available for TIP's production of The Sweet Delilah Swim Club!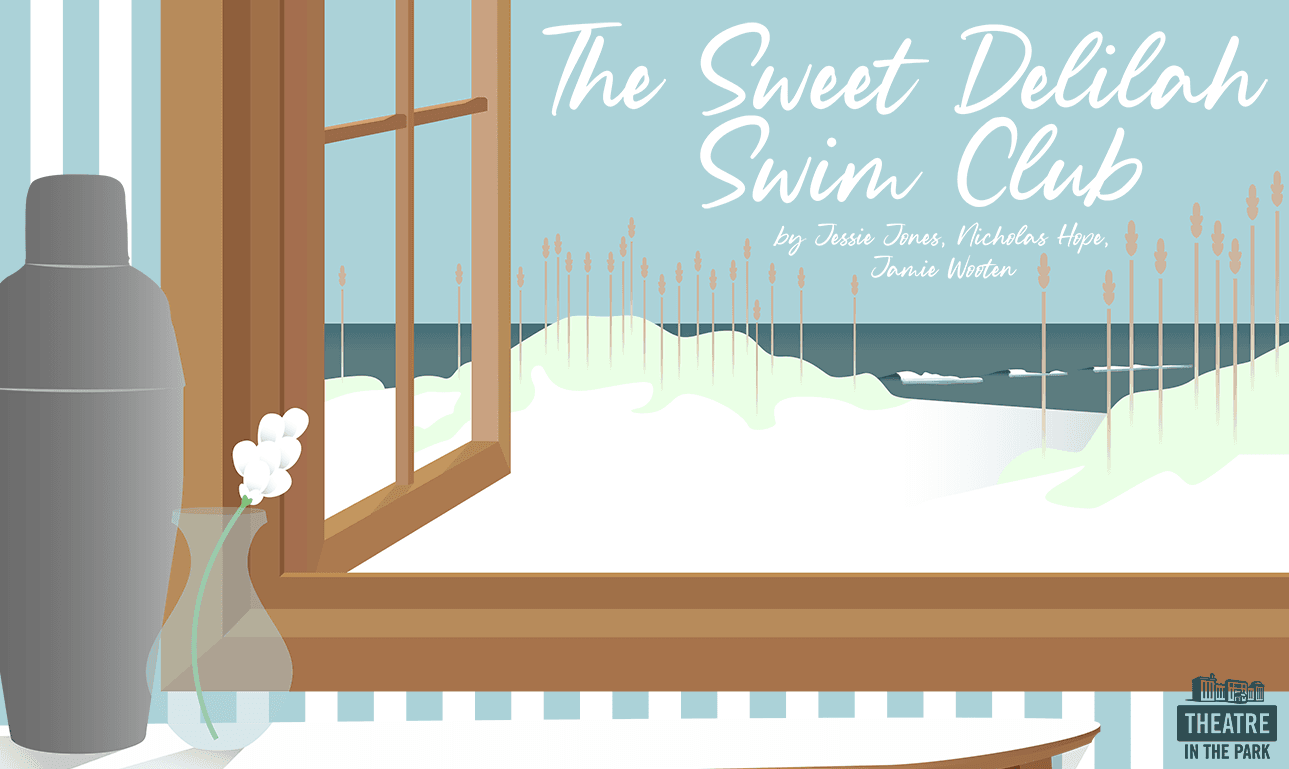 Theatre In The Park announces the cast for our 2022 production of The Sweet Delilah Swim Club.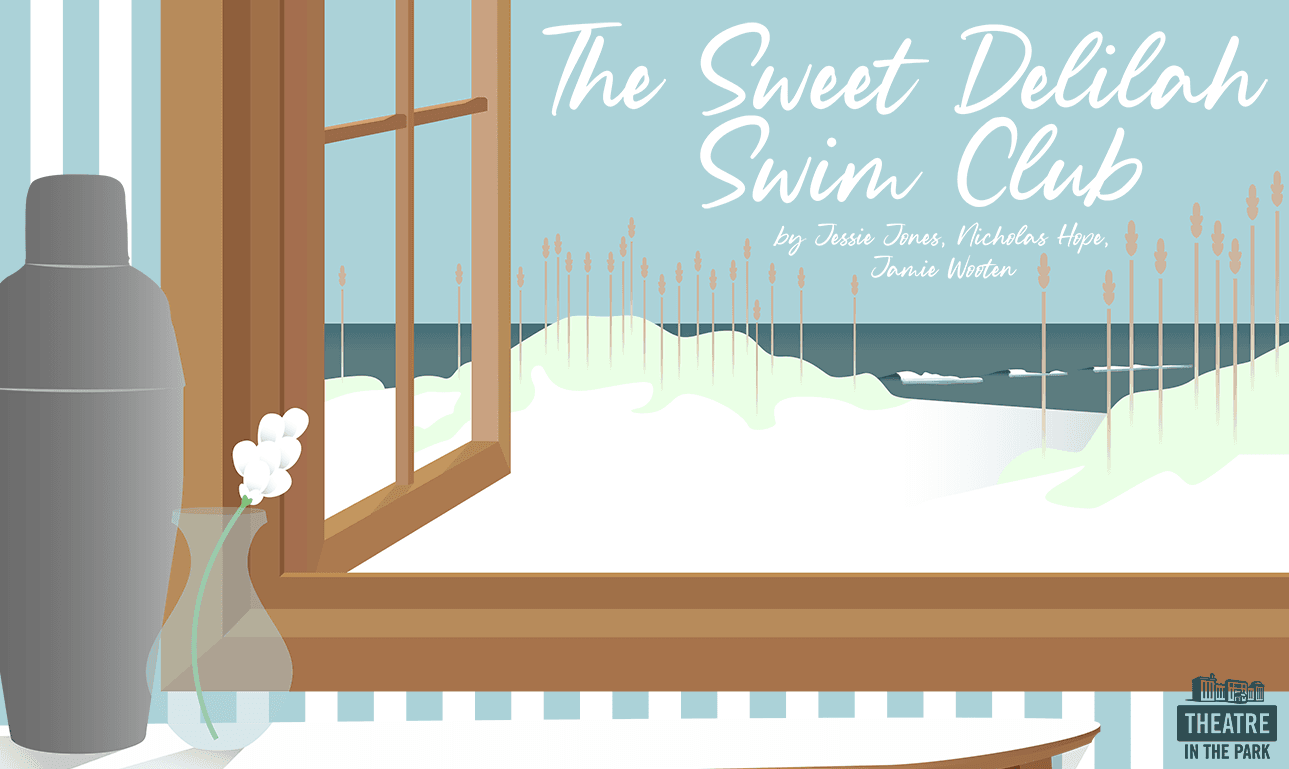 Theatre In the Park announces auditions for our production of THE SWEET DELILAH SWIM CLUB on April 5 and 6.
If there is a show you've always wanted to see at TIP, this is your chance to let us know! Use this google form to submit your suggestions.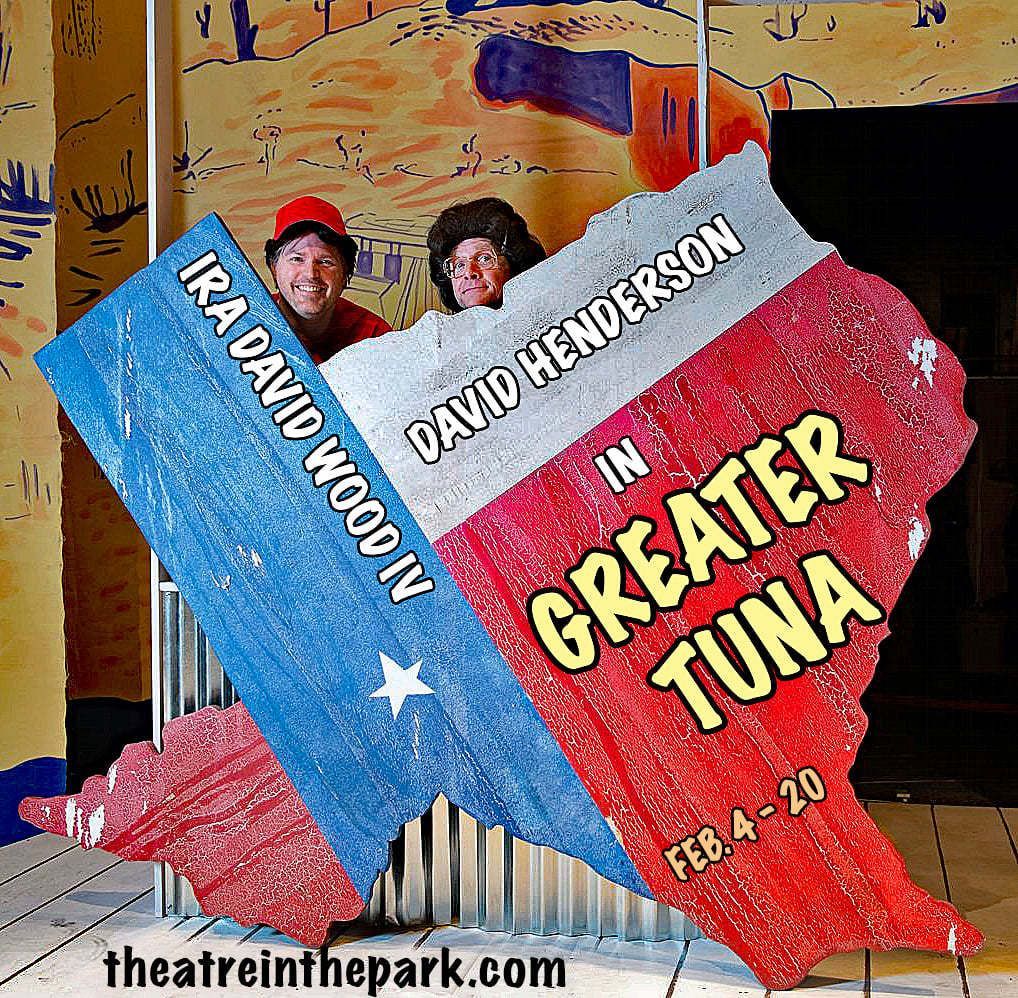 "Something old, something new …." It's kind of amazing to think that Greater Tuna has turned 40! (It premiered in Austin, TX, in the Fall of 1981, and opened Off Broadway in 1982.)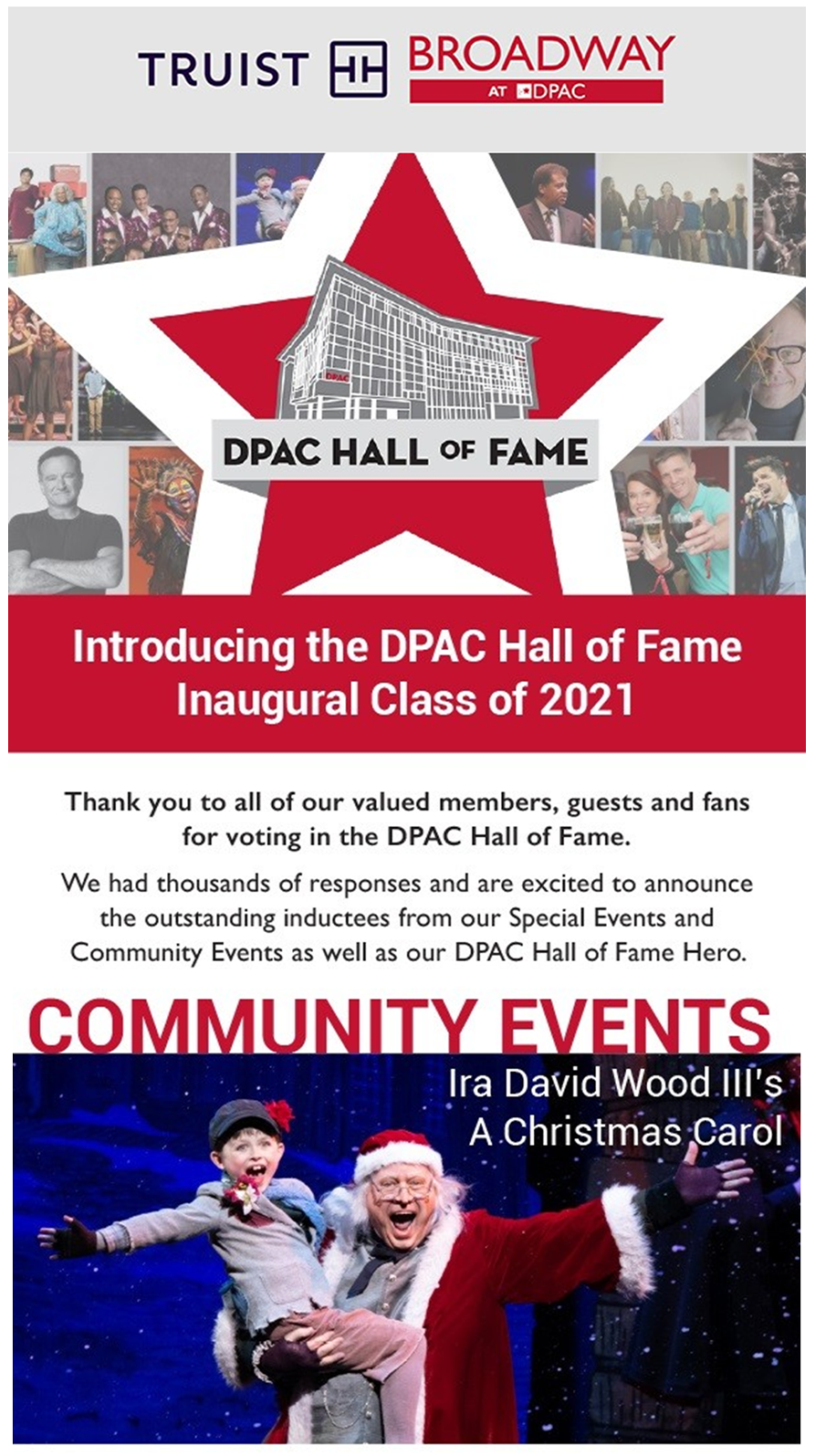 A CHRISTMAS CAROL has been inducted into DPAC's 2021 Hall of Fame!
Thank you to everyone who voted!! Ira David Wood III's A CHRISTMAS CAROL has been inducted into DPAC'S Hall of Fame 2021 in the Community Events category!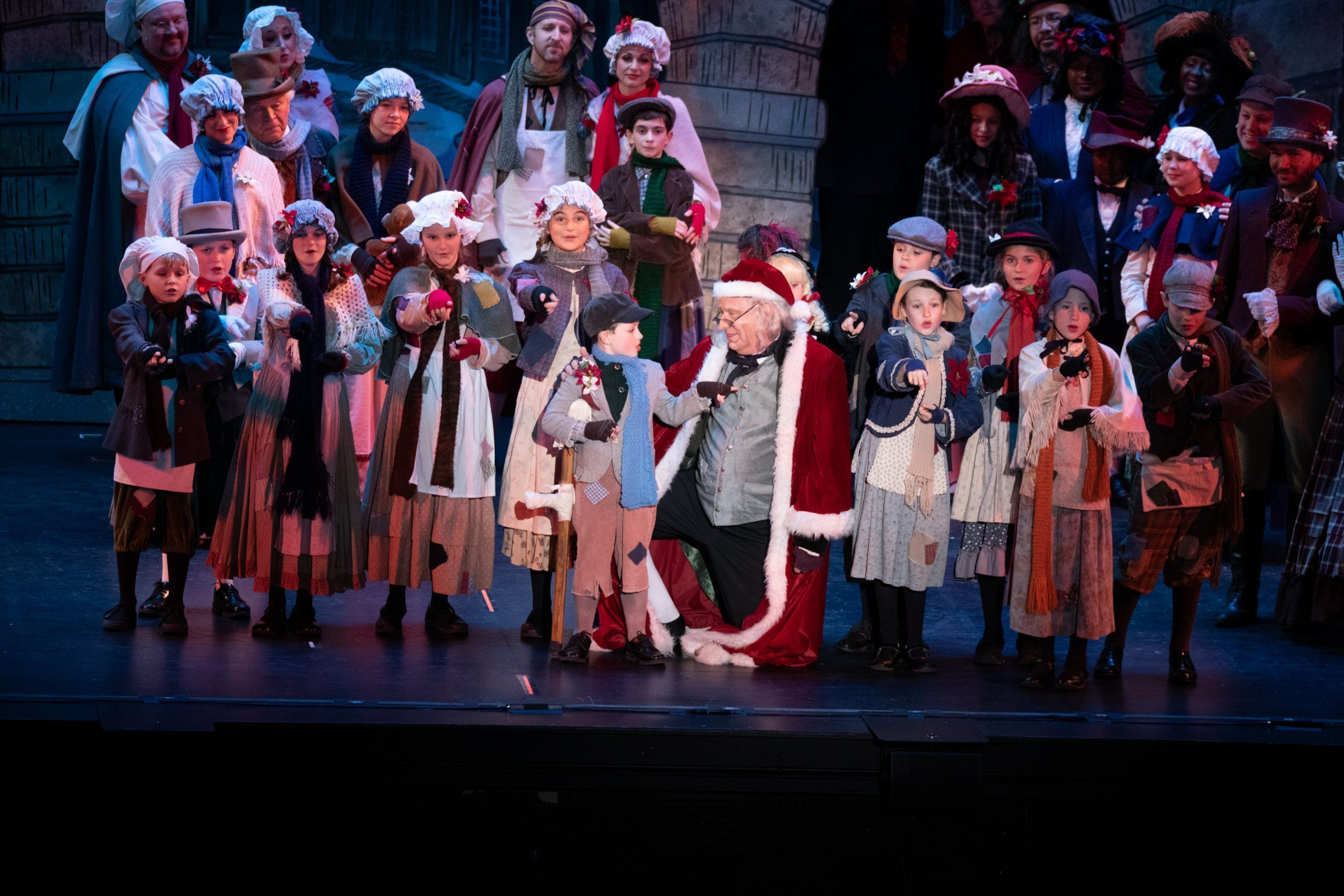 In Raleigh, N.C., where Ira David Wood III, the artistic and executive director of Theater in the Park, has been playing Scrooge in a musical adaptation since 1974 (he missed one year, when he had open-heart surgery), the money earned from the holiday show "enables us to do 'Uncle Vanya' and play to maybe 12 people," he said.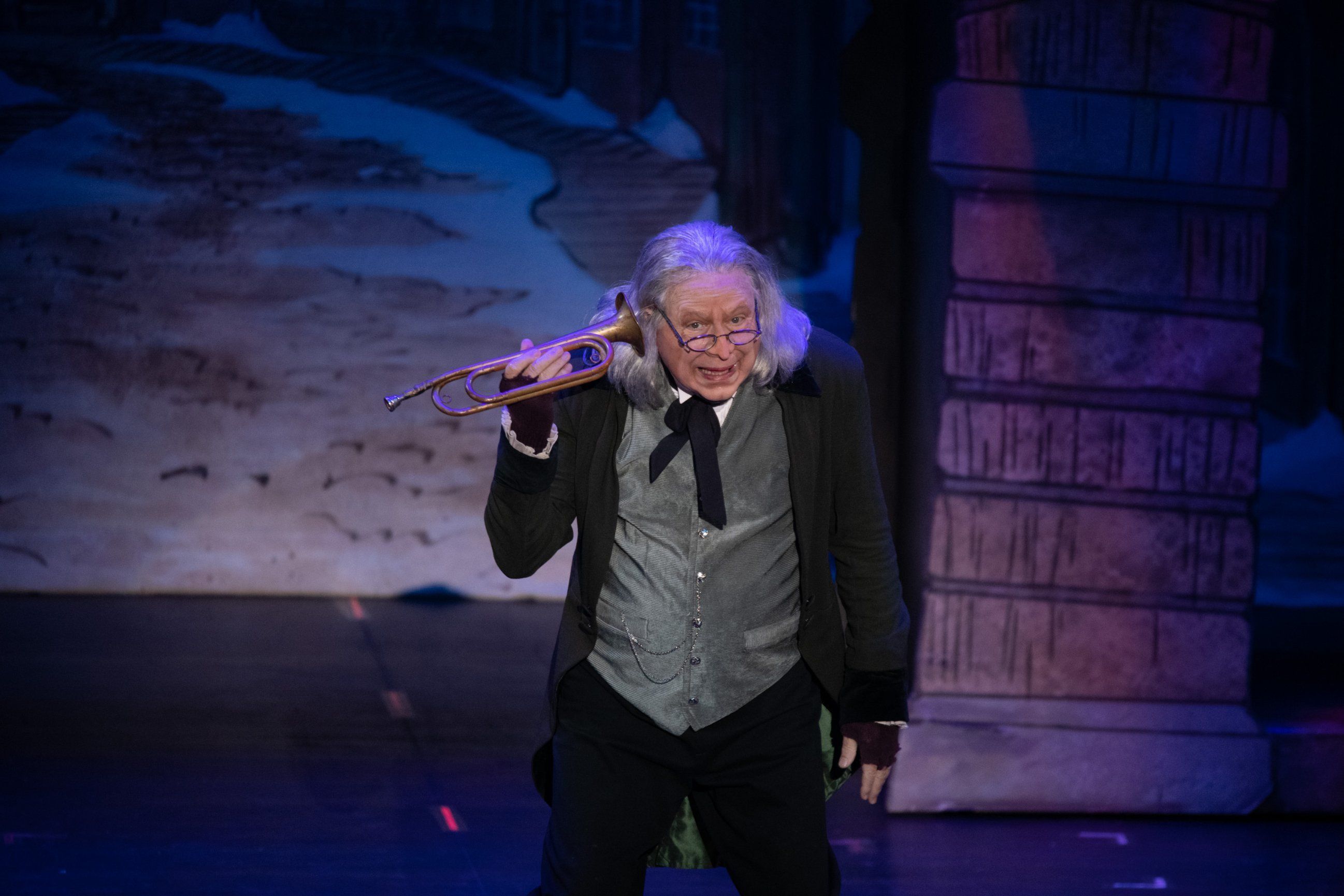 (Triangle Trend) — Ira David Wood III is without question an iconic member of the North Carolina artistic community. He has been the executive director of Raleigh's Theatre in the Park since 1972. He conceived of and continues to produce and star in the beloved musical-comedy version of A Christmas Carol, a stage production that has graced Raleigh (and Durham, more recently) venues since 1974. Since 2013 he has been the artistic director of North Carolina outdoor drama, The Lost Colony. He is a published author and playwright and has won multiple artistic awards.
So, for this stalwart of the artistic community, what has life been like during the year of COVID-19?
Wood leads off by telling me he is writing his second novel. He noted that since writing is a solitary activity, the age of corona has been particularly conducive to writing. He pointed to a marked increase in family projects and general togetherness. In that sense, he said, the pandemic has been a real gift.
So, as Wood puts it, riding the COVID-coaster since March has been a challenge, and he is taking the good days with the tough ones and trying to find joy each day. He misses visiting with people, he misses hugging and laughing face to face. As a member of the theatre, he is used to being with people and engaging with them, both on the production side and when performing. He is used to connecting with people.
He jokes that once we're back to normal, "There is going to be a lot of hugging, so get ready because it's gonna be weird."
In addition to reveling in the new-found bounty of family time, Wood said he was also reconnecting with long lost friends and classmates via ZOOM, some of those friendships dating back 50+ years.
Wood put it poignantly, "Life will find a way." He notes that you can "wrap a blanket of solitude and depression around yourself" or you can look for the positives and look for a way to stay connected.
When it became apparent that live shows were not in the cards at Theatre in the Park, Wood said they moved to a live-streaming model whereby they recorded a one-time, live execution of the featured play and then streamed it via a link on their site in a pay-to-view manner. This model caught on and will continue to be used until there is a return to live productions. Wood noted they have an extensive collection of previously recorded productions to stream and are likely to add a live-streaming option even after the constraints of the pandemic are lifted.
Theatre in the Park's annual holiday gift to the Triangle, A Christmas Carol, was suspended for 2020 although Wood noted that they will still be live-streaming (also pay-to-view) an enhanced recorded copy of the 2019 production. With the addition of an intro from father and
son and a video scrapbook that will take the viewer along for a behind-the-scenes historical tour of A Christmas Carol, the tradition continues.
So, while there is certainly sadness about not producing the annual live version of this holiday staple, Wood noted that by delivering a live-streamed version, the number of people who see it in 2020 is likely to be historic. And it's quite likely that the live streaming option remains in place post-COVID.
Wood is excited about the future, about "expanding our outreach and our ability to connect positively with the audience"—an audience that Wood is quick to point out is absolutely starved for the arts.
He pointed out that we've been bottled up for over 7 months and the arts give people a chance to release these bottled up feelings, whether through tears of sadness or tears of joy. He shared that the arts transcend barriers, those of race, color, creed, ethnicity, etc. After a theatrical experience, Wood said, you leave a better person. The arts, Wood continued, help people find the keys to unlock their heart. He noted that this idea has been a major discovery of his as he has navigated the pandemic.
Ira David Wood III said that life will find a way. And, for Wood, life is about feeling emotions and connecting with people, engaging with people. During these unprecedented times, isn't it a comfort to have an artist who embraces the community as much as the community embraces him?
"God bless us, everyone."
Indeed.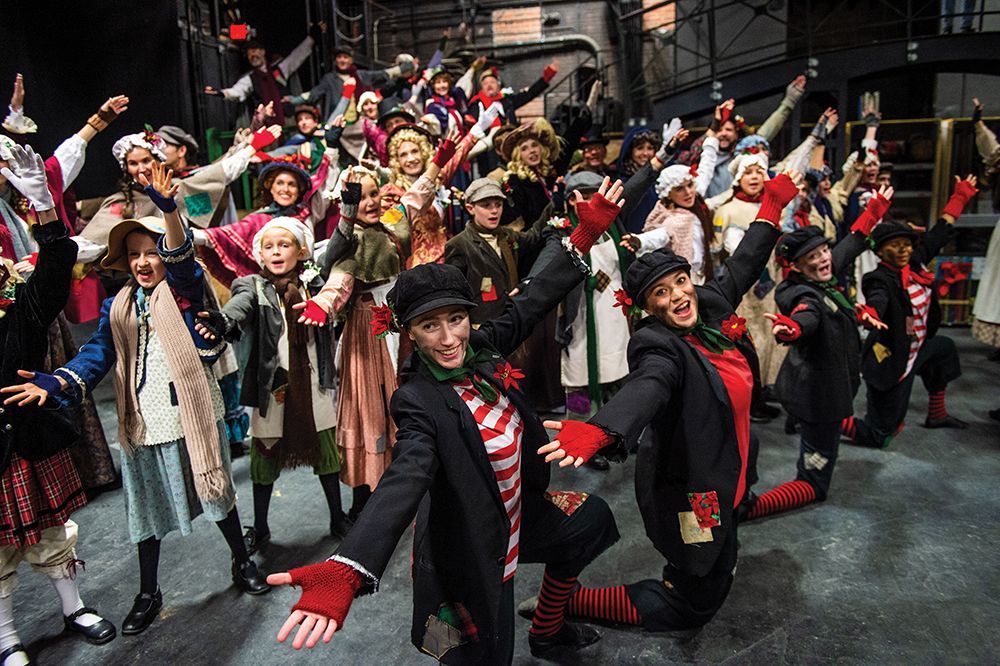 Hometown Humbug: Behind the Scenes of Ira David Wood III's A Christmas Carol
Loyalties and families formed within the cast of our long-running production of Charles Dickens' story.
by Melissa Howsam | photographs by Bryan Regan
Woven into the fabric of Raleigh's identity is a storied tradition, quite literally: Whether you're a native or a newbie, you can't get through the holidays without hearing about A Christmas Carol, adapted as a musical comedy by famed director Ira David Wood III for Theatre in the Park.
"Its message has never grown old or become outmoded," says Wood. "We need to be reminded that we have the opportunity to transform ourselves into better people, particularly in times such as these." Wood's version of the story, infused with nods to current events, is a unique and ever-changing telling of the Charles Dickens classic that has delighted families for 46 years—and it's even bred a few families of its own.
It starts at the top: Wood III, who has historically played Scrooge, now trades off the role with his son, Ira David Wood IV. And the younger Wood's son, eight-year-old Thomas Miller Wood, also stars in the show. "It has been one of the greatest joys of my life to stand on that stage with my own family next to me," says Wood III, "and to expand that wondrous sense of togetherness to include all those who've become part of our extended theater family."
Castmate David Moore, who's played Bob Cratchit for the last 22 years, met his now-wife Carol Moore (then Langley) through cast matchmakers in 1993. They've been together on and off the stage since. "This show has blessed my family and life in too many ways to list," says Carol Moore, who joined the show in 1984.
Carol Moore's three (now grown) children have also been castmates, as was their father, whom Moore credits as the reason they were all in the show to begin with. David Moore, who has two grown children of his own, says the play resonates for them year-round. "Blended family life can be both challenging and fulfilling," he says. "A second chance, like Scrooge received, has gifted us in immeasurable ways. A Christmas Carol, past, present and future, lives in our bones all year."
Brooke Miller, Carol Moore's daughter, has been performing in the show for 22 years—and she also met her spouse through the show. She was off to college the first time her now-husband James Miller performed in 1999, but they got connected when she returned home for a cast party. Flash forward: their 13-year old twins have performed with the show for the last eight years.
"We've watched very young cast members grow into adults, and we've mourned cast members who have passed," says Brooke Miller. "This community extends our family beyond the walls of our home."
"The show is truly a bonding experience as we work together towards a common goal of bringing Christmas joy to our audiences," says cast member and Theatre in the Park managing director Brent Simpson. "Lifetime friendships are made and kept." The cast typically includes around 85 performers, about half of whom have been in the production before.
Part of what drives this closeness is the rigorous rehearsal schedule: for two and a half months each year, the cast will rehearse five days a week, three hours at a time, before getting into the performances. "It's a big commitment, but it's not tedious work," says Simpson. "David jokes around, he's a great director, he's funny and he keeps everybody entertained."
The production will look different this year—but as the saying goes, the show must go on. Like so many things, A Christmas Carol will be virtual, a ticketed stream of a past production. "As the lamplighter says in the play, Charles Dickens wrote the story, I don't pretend to tell it exactly how he wrote it, but the meaning is the same," says Simpson. And perhaps there is no better time for this show's message, regardless of medium, than now.
"A Christmas Carol enables our family to live many of the values we hold dear," says Brooke Miller. "Dickens showcases the need for kindness and generosity in our world, while Wood's annual production brings inclusivity, creativity and love."
The sentiment is not lost on Wood III: "Long after I draw my last breath, I'll still be standing on that stage with them, sharing the true meaning of Christmas with those I love… with those who have loved me in return."
Theatre in the Park's production of The Old Man and The Old Moon is a quirky, sweet show that is surprisingly sophisticated and satisfying.
An Old Man and an Old Woman live on an island. He is the caretaker of the moon. She dutifully cares for him. But she longs for adventure, a dance or maybe a journey around the world. He is content with the way things are, blindly unaware of her feeling of isolation. But when she unexpectedly leaves, a tuna of a tale (not to be confused with a whale) unfolds, and he embarks on a quest to find the Old Woman, ultimately reconnecting with himself and humanity.
In this TIP presentation, the whole is more than the sum of its parts, because Nancy Rich has directed a flawless cast that keeps the audience smiling from beginning to end. Rich also acts as choreographer; and even though there is little dancing, there is much seamless movement on the stage.
Older Highlights