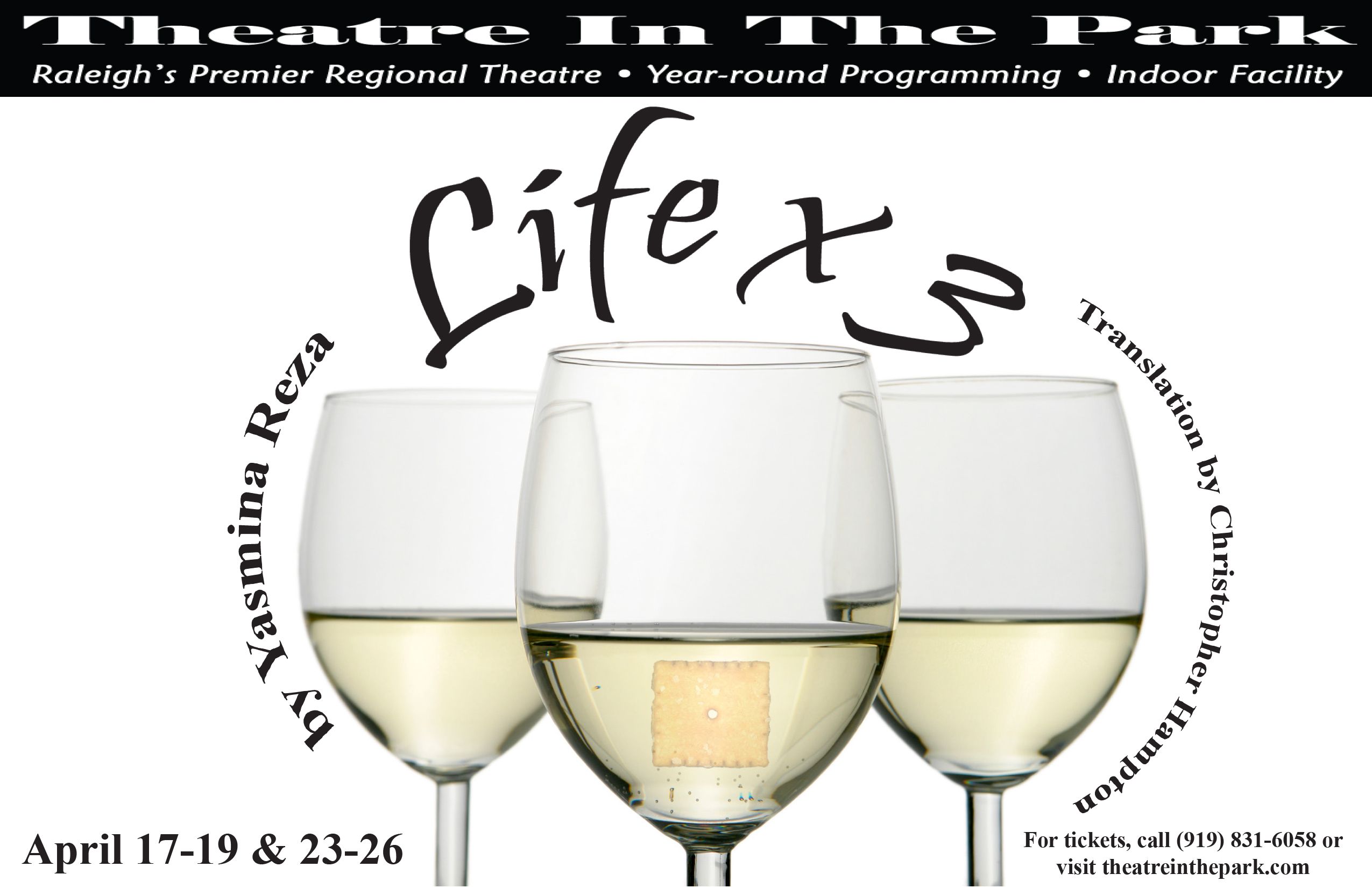 Life x3
by Yasmina Reza
Translation by Christopher Hampton
Getting dates for hosting a dinner party mixed up and only having Cheez-its to serve while dealing with a fussy child is awkward enough, but when it is repeated 3 times that produce 3 different results? 
From the playwright of ART, two couples face off in three different versions of the dinner party from hell.  
Groundhog Day meets Who's Afraid Of Virginia Woolf? in this witty human comedy by one of France's most respected playwrights.
Praised as "compact, cool and clever" by Christopher Isherwood of Variety, Reza uses the acidic exchanges of her characters to illuminate their inner desire for love and acceptance.
 
April, 2009

17, 18 & 23-25
8pm
Theatre In The Park

April, 2009

19, 25 & 26
3:00pm
Theatre In The Park