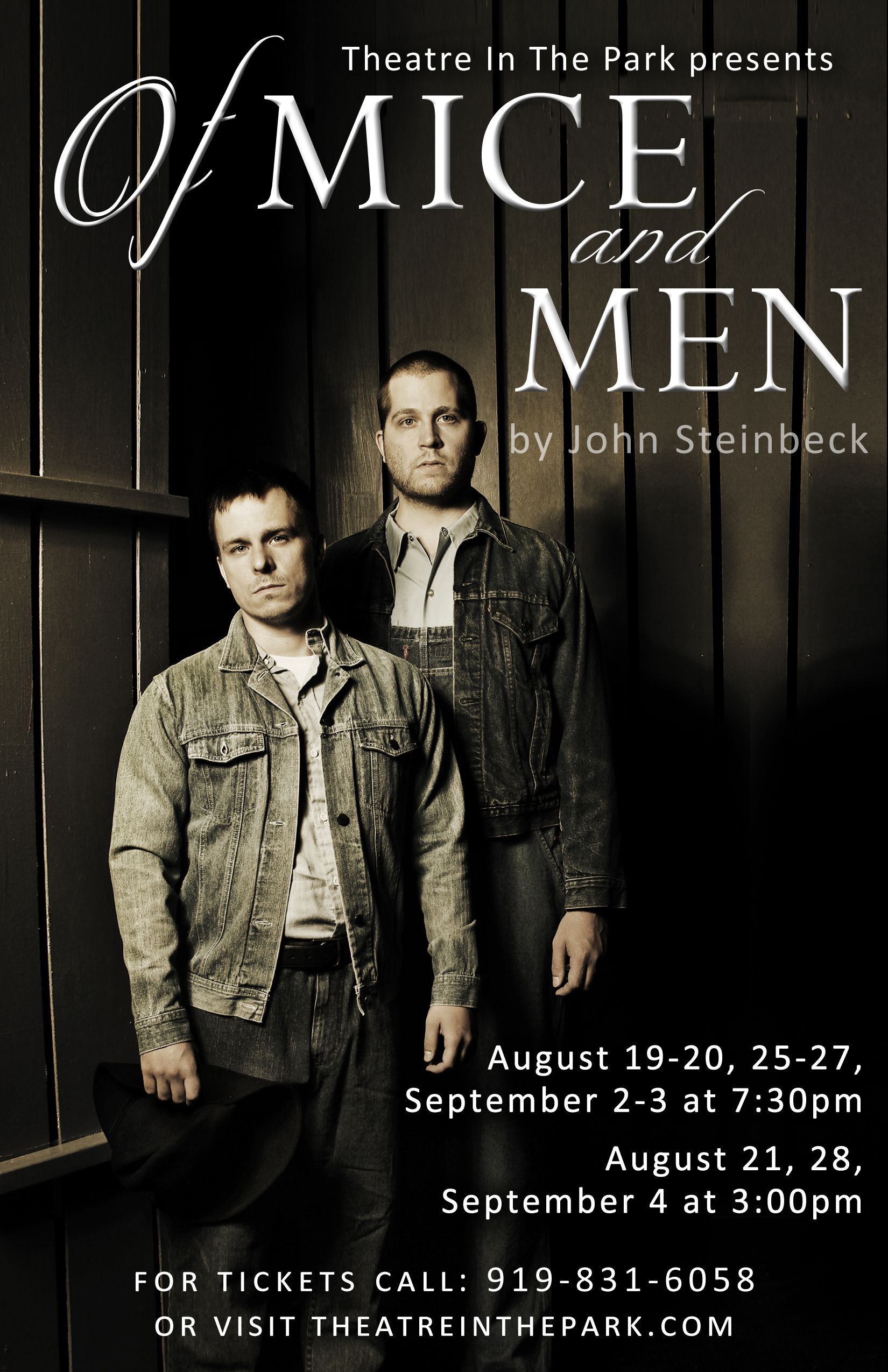 Of Mice and Men
by John Steinbeck
Lennie is built like an ox, but has the mind of a child. George is a slight, shrewd and fast-talking man of the road. Drifting from ranch to ranch in 1930s California, struggling to make a living as migrant workers, they depend on each other in their loneliness and alienation, their complex bond strengthened by dreams and plans for a better life on a farm of their own.

Steinbeck's towering classic set against the backdrop of the Great Depression
is a poignant portrait of the flipside of the American Dream and a friendship
tested to its limits.
Aug, 2011

19-20, 25-27
7:30pm
Theatre In The Park

Aug, 2011

21, 28
3:00pm
Theatre In The Park

Sept, 2011

2-3
3pm
Theatre In The Park

Sept, 2011

4
3pm
Theatre In The Park