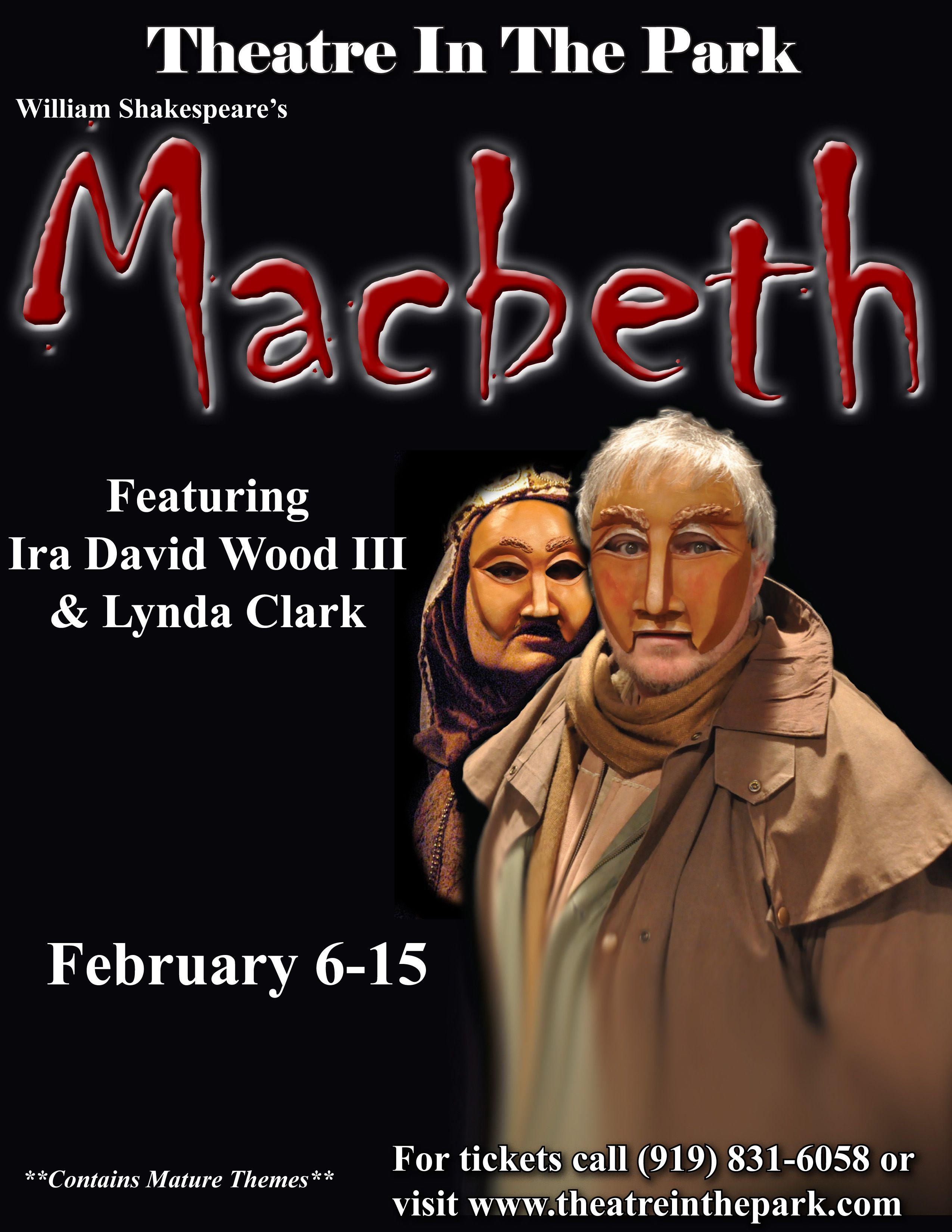 Macbeth
by William Shakespeare
Power. Greed. Madness.
Shakespeare returns to Theatre In The Park with a dynamic production of one of The Bard's most famous tragedies.
"Fair is foul, foul is fair."
Ira David Wood III and Lynda Clark are featured in this tale of unchecked ambition set in a post-apocalyptic world.  Battles are waged and rivers run red as one man's quest for power drives him further into his own unescapable abyss.
A masterpiece of tragedy, amid the violence and war torn locales and 
characters, Shakespeare offers electrifying and astonishing insights into the passion for political and military power, and the consequences of corrupting power and ambition unchecked by morality or conscience.
 
Feb, 2009

6, 7 & 12-14
8PM
Theatre In The Park

Feb, 2009

8, 14 & 15
3:00 pm
Theatre In The Park