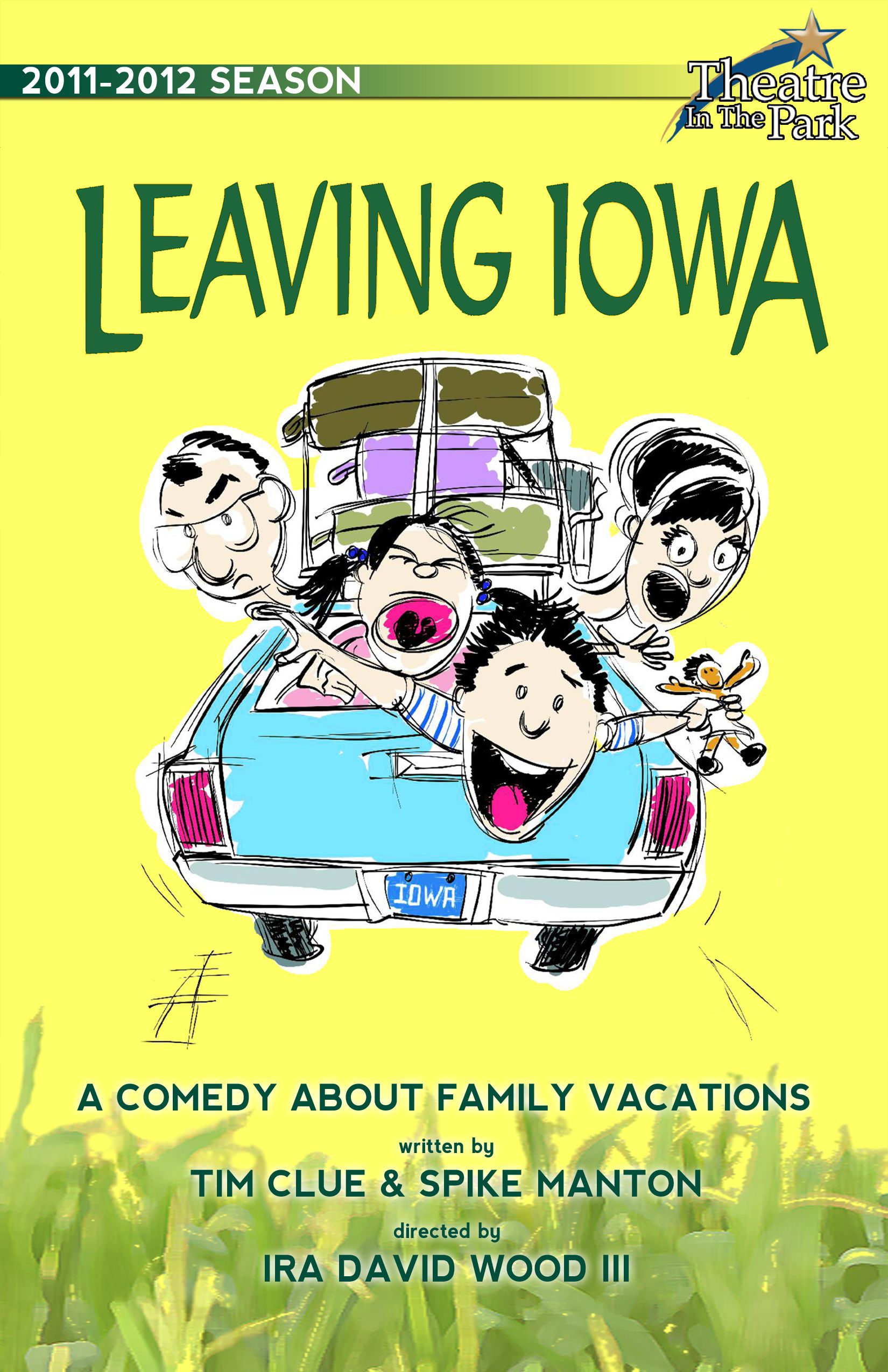 Leaving Iowa
by Tim Clue & Spike Manton
Theatre In The Park is proud to continue its exploration of the definition of family with the regional premiere of Tim Clue and Spike Manton's hit vacation comedy, Leaving Iowa.
As a little roast to the classic family road trip, Leaving Iowa is the story of writer Don (Mark Olexik) who returns home to find a final resting place for his father's ashes.  But when he discovers his grandmother's house is now a grocery store, he begins traveling across Iowa searching for a proper resting place for his father (Tim Corbett).  This father and son road trip transitions smoothly from the present to Don's memories of the often torturous but hilarious annual family vacations of his childhood.  With help from his father, Don realizes that the journey really is as important as the destination.
Reminiscent of the classic "Vacation" movies starring Chevy Chase, Leaving Iowa is chock full of wonderful characters audiences will immediately recognize.  There is the nervous mother (Ann Davis) and the annoying sister (Kelly McKonkey), also you meet everyone from farmers to waitresses to an Amish couple all played by two versatile actors (Larry Evans and Randall Rickman).
"Ultimately, this is a story of a man who for the first time really sees his father as a person," says director Ira David Wood III.  "As children we think we can never understand our parents and they can never understand us.  Unfortunately for many, it is too late until we really take a good look and come to an understanding.  Don's journey is full of heart and humor," he adds.
Leaving Iowa is a multi-colored postcard to anyone who has ever found himself or herself driving alone on a road, revisiting fond memories of his or her youth.
April, 2012

13-14, 19-21 & 27-28
7:30pm
Theatre In The Park

April, 2012

15, 22 & 29
3:00pm
Theatre In The Park