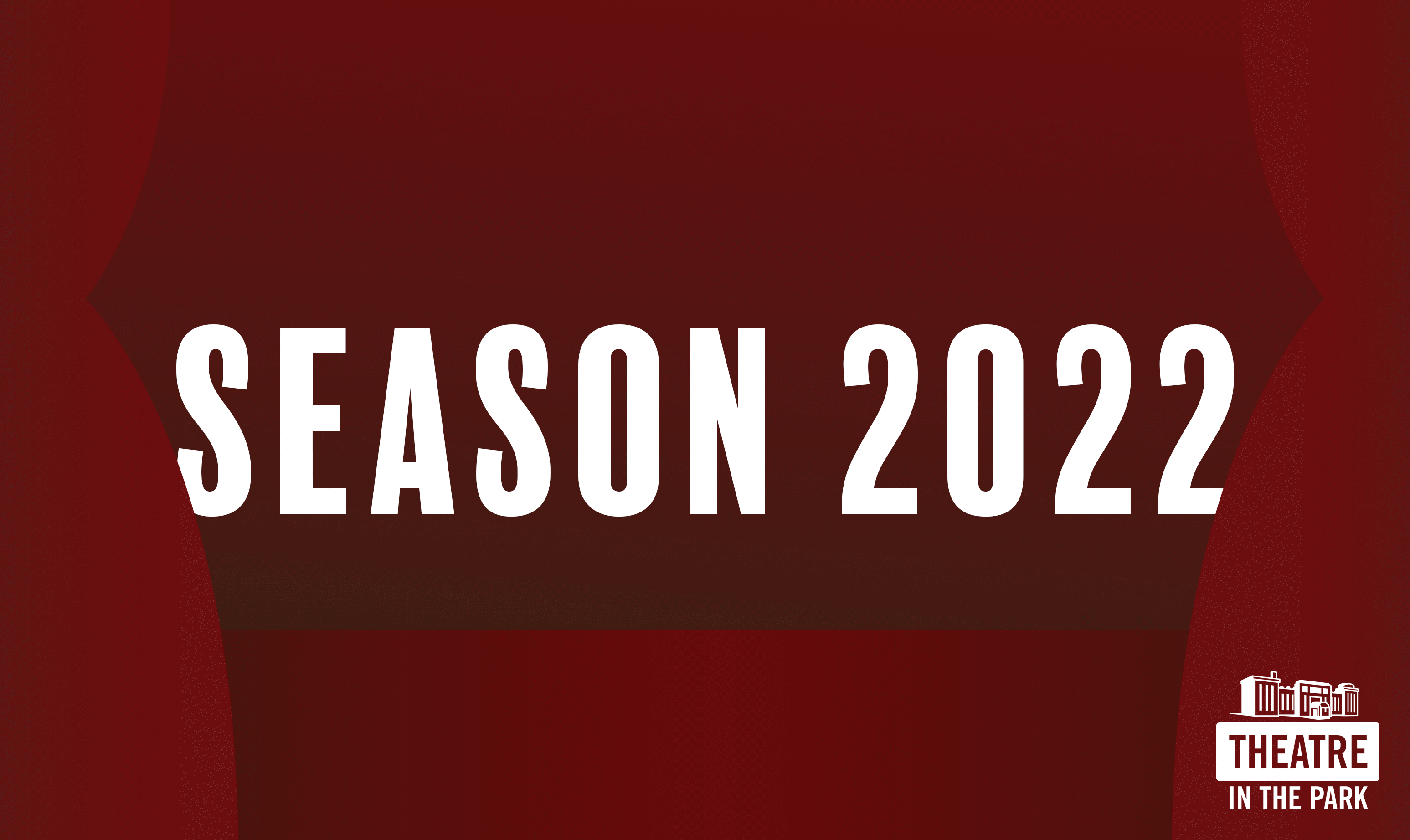 Single Ticket Sales begin January 2022. Join our mailing list to receive notifications about the general on-sale dates for the individual shows in our season. Season memberships are still available, please click below to purchase.
IMPORTANT: New COVID Updates!
Theatre In The Park's Board of Directors is requiring proof of full COVID vaccination completed at least 14 days before a performance, or a negative PCR test taken within 72 hours of the performance. Masks are required per City of Raleigh mandate.
2022 Mainstage Season
Greater Tuna **ON-SALE NOW!**
By Ed Howard, Joe Sears, Jaston Williams
Show Dates
February 2022
4-5, 10-12, 18-19 at 7:30 PM
6, 13, 20 at 3:00 PM
One of the best times you can have sitting down! Ira David Wood IV and David Henderson create the entire zany population of Tuna, Texas in a tour-de-farce of nonstop belly laughs. Costumes and characters change quicker than a jack rabbit runs from a coyote. Two actors, twenty characters, and a barrel of laughs, y'all.
The Dresser
By Ronald Harwood
Show Dates
March 2022
25-26, 31 at 7:30 PM
27 at 3:00 PM
April 2022
1-2, 8-9 at 7:30 PM
3, 10 at 3:00 PM
This heartwarming play is based on the author's own experiences as dresser to the great actor, Sir Donald Wolfit. The action takes place backstage at a theatre in the English provinces during WWII. The story centers around Sir, the last of the great breed of actor/managers, and Norman, his faithful dresser.
The Sweet Delilah Swim Club
By Jessie Jones, Nicholas Hope, Jamie Wooten
Show Dates
June 2022
3-4, 9-11, 17-18 at 7:30 PM
5, 12, 19 at 3:00 PM
Five Southern women, whose friendships began many years ago on their college swim team, set aside a long weekend every August to recharge those relationships. Free from husbands, kids, and jobs, they meet at the same beach cottage, the "Sweet Delilah" on North Carolina's Outer Banks. Need we say more?
The Father
By Florian Zeller, translation by Christopher Hampton
Show Dates
August 2022
5-6, 11-13, 19-20 at 7:30 PM
7, 14, 21 at 3:00 PM
This darkly humorous and deeply poignant play presents a sobering and emotionally intense look at the world through the eyes of a man experiencing dementia, a dramatic illustration of the physical losses which occur along with the mental ones. This production will star Ira David Wood III in the leading role. Not to be missed!
Let the Right One In
By Jack Thorne
Show Dates
September 2022
30 at 7:30 PM
October 2022
1, 6-8, 14-15 at 7:30 PM
2, 9, 16 at 3:00 PM
This play centers around Oskar, a bullied, lonely teenage boy who lives with his mother, and Eli, a young girl who has just moved in next door. A spate of sinister killings have rocked their town. Oskar notices that Eli doesn't go to school and never leaves her home by day. Get ready for some chills and thrills in this hauntingly beautiful vampire myth and coming-of-age story.