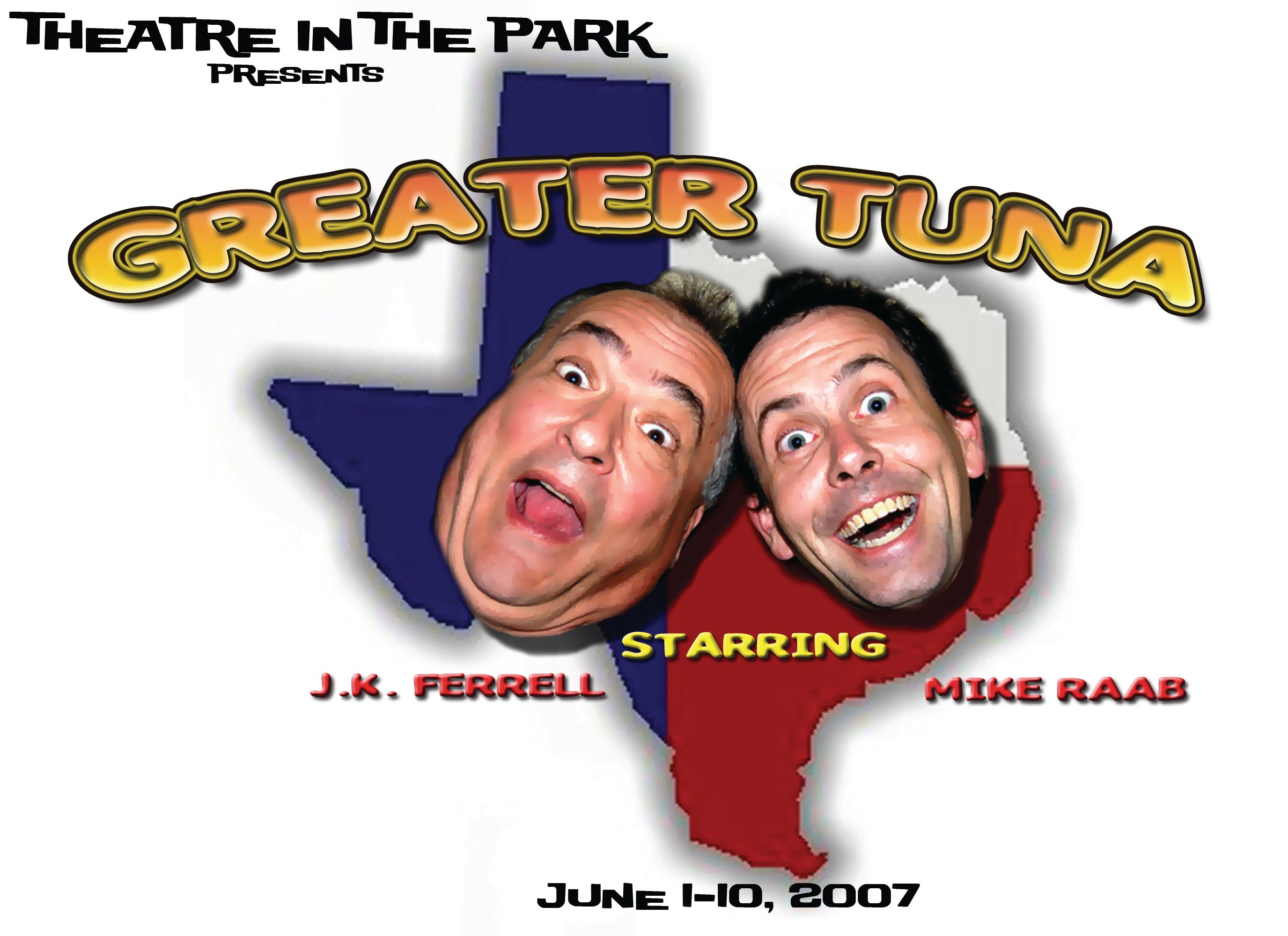 Greater Tuna
by Jaston Williams, Joe Sears, and Ed Howard
Raleigh's Theatre In The Park is proud to present Jaston Williams, Joe Sears, and Ed Howard's smash hit comedy Greater Tuna June 1-10, 2007.
Greater Tuna is the side-splitting comedy about the third smallest town in Texas, where the Lion's Club is too liberal and Patsy Cline never dies. The eclectic band of citizens that make up this town are portrayed by only two performers, making this satire on rural American life even more delightful.   
Starring TIP veterans JK Ferrell and Mike Raab, it's guaranteed to be a rompin', stompin' good time.
Theatre In The Park is also proud to hold a bar-b-que dinner catered by Red, Hot and Blue, Saturday, June 9 at 5:00 between the matinee and evening shows.  Tickets are available by calling the box office.