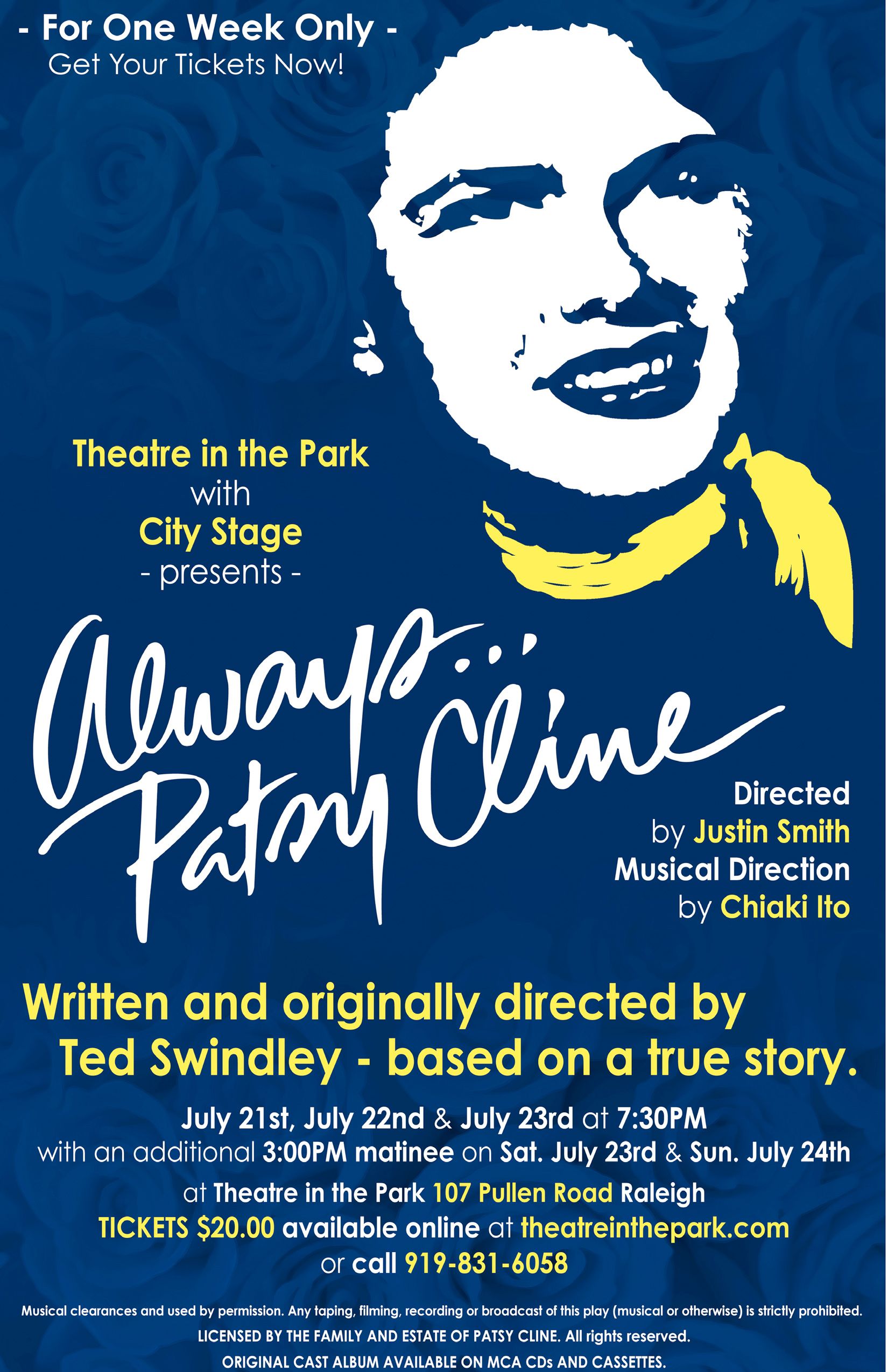 Always, Patsy Cline
Written & originally directed by Ted Swindley
Direct from a critically acclaimed production at Bald Head Island!
"'Always … Patsy Cline' a hit!" - StarNews
ALWAYS...PATSY CLINE is a look at a star's unforgettable sound and the legacy that still endures. The musical play is complete with
down-home country humor, true emotion and audience participation that includes many of Patsy's unforgettable hits such as "Crazy", "I Fall to Pieces", "Sweet Dreams" and "Walking After Midnight". Based on the true story about Cline's friendship with a fan from Houston named
Louise Seger who befriends the star in a Texas honky-tonk in 1961,
and continues a correspondence with Cline until her untimely death in
a plane crash in 1963.
Starring A Christmas Carol alum, Emily Gardenhire as Patsy
and Barbara Weetman as Louise.
"The essence of Gardenhire's performance makes it look and sound as if Cline were standing right in front you." - StarNews
July, 2011

22-23
7:30 pm
Theatre In The Park

July, 2011

23-24
3:00 pm
Theatre In The Park