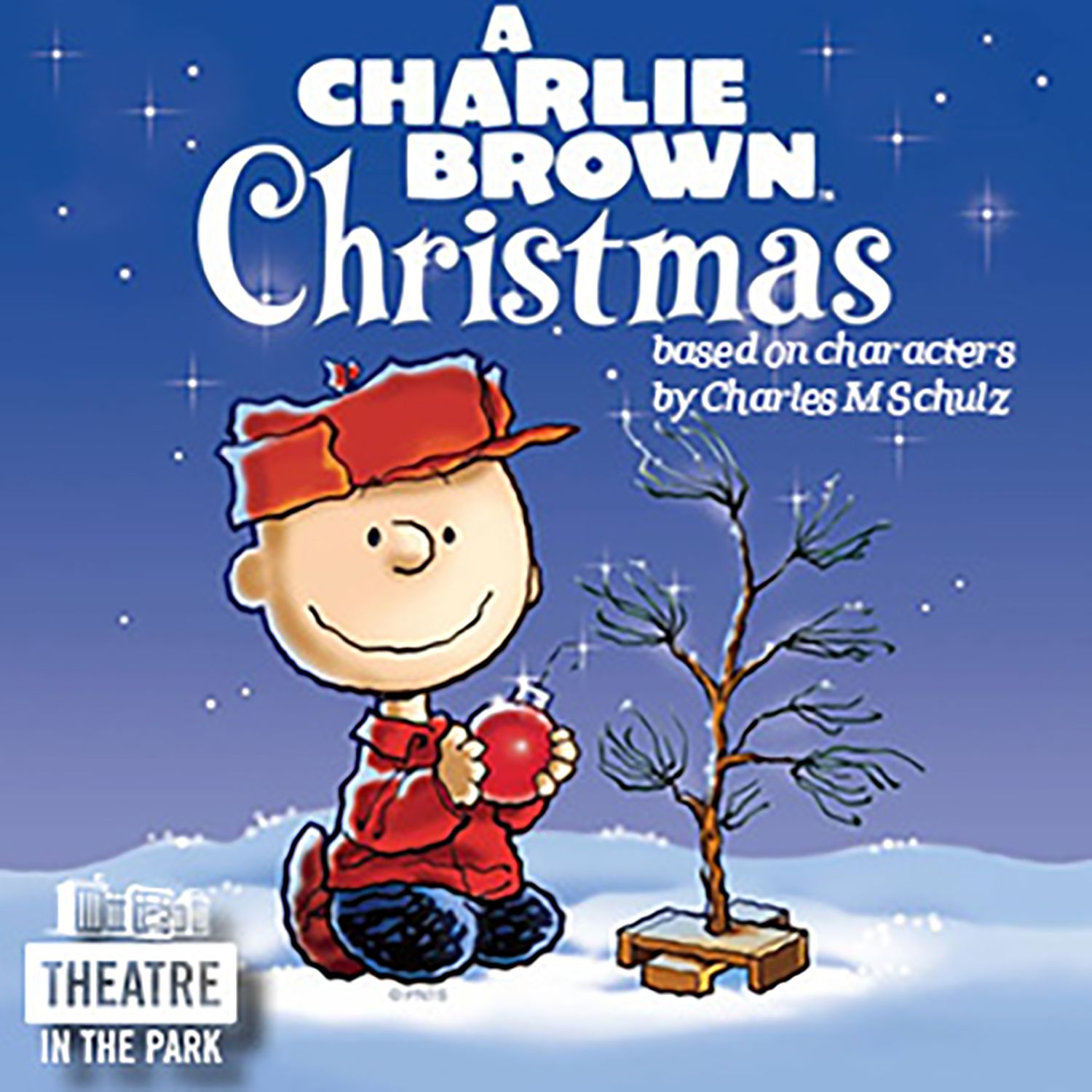 A Charlie Brown Christmas
By Charles M. Schulz
Based on the television special by Bill Melendez
and Lee Mendelson
Stage Adaptation by Eric Schaeffer
By Special Arrangement with Arthur Whitelaw and Ruby Persson
When Charlie Brown complains about the overwhelming materialism he sees among everyone during the Christmas season, Lucy suggests that he become director of the school Christmas pageant. Charlie Brown accepts, but this proves to be a frustrating endeavor. When an attempt to restore the proper holiday spirit with a forlorn little Christmas fir tree fails, he needs Linus' help to discover the real meaning of Christmas.
2018 Schedule
November 2018
30 at 7:30 pm

December 2018
1, 8** at 11am**, 2pm, and 5pm
7 at 7:30pm
2 at 3pm
**Sensory Friendly Performance on December 8th at 11:00 am.**
Theatre In The Park is proud to announce that its bringing back its sensory-friendly performance of A Charlie Brown Christmas! In an effort to make theatre magic accessible to all families in the Raleigh area, Theatre In The Park will present A Charlie Brown Christmas in a sensory-friendly format Saturday, December 8th at 11am. This special sensory-friendly performance will be presented in a welcoming and supportive environment for children and adults on the autism spectrum, or other sensitivity issues, and their families.
Our staff has taken steps such as adjusting light and sound levels resulting in fewer loud noises and flashing lights. Creating designated 'Quiet Areas' where patrons may take breaks, and staffing volunteers onsite to assist families as needed. Our actors will also participate in specialized training especially for this performance.
Pricing

Individuals: $12
2019 Season Member: $10
Groups of 10 or more: $10

Prices listed above are base ticket prices. Applicable taxes and fees will be added at checkout.
2019 Season Members please contact the box office for special pricing on tickets (available now to 2019 Season Members). 919.831.6058.