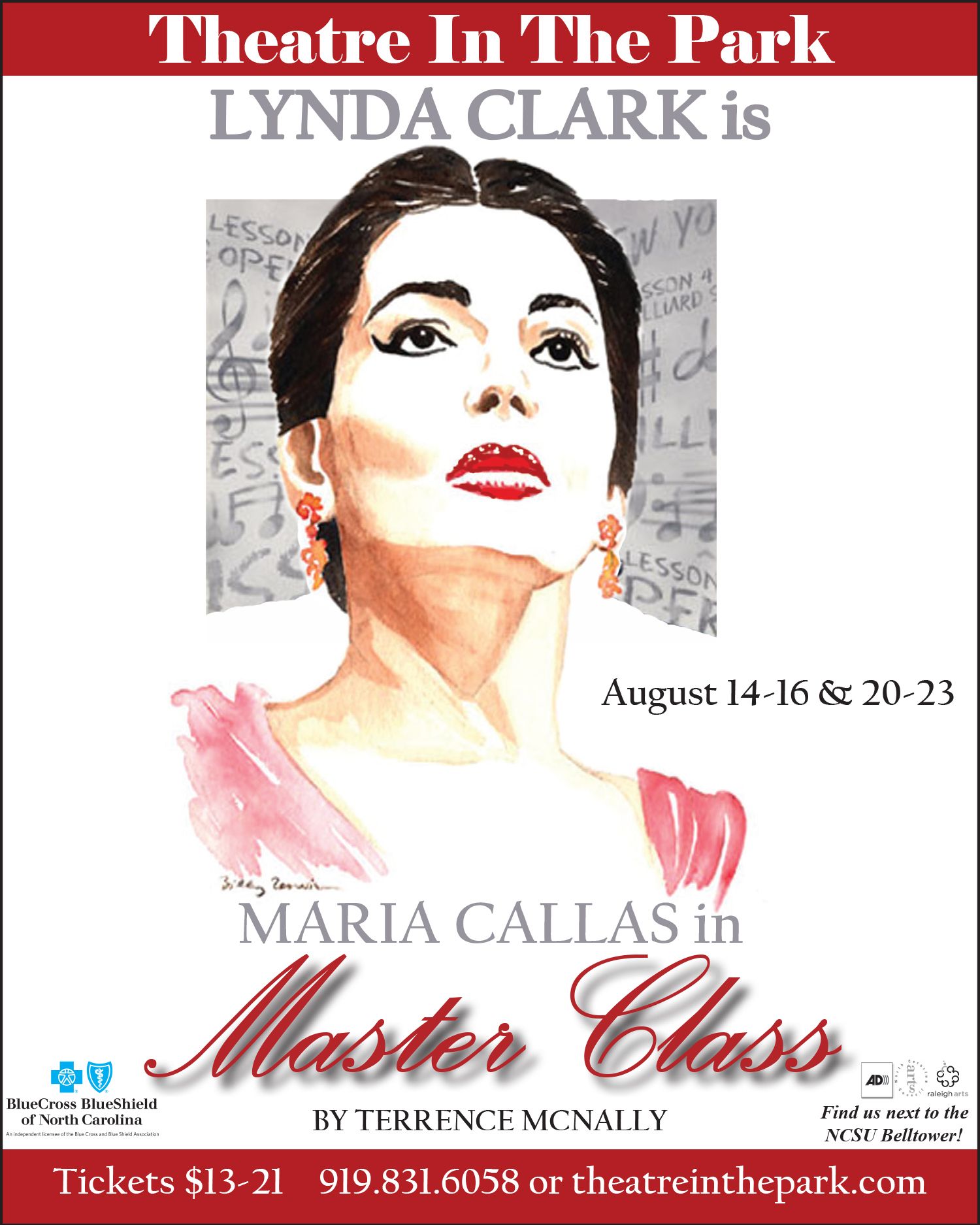 Master Class
by Terrence McNally
A Diva.  A Life.  A Legend.

1996 Tony Award® Winner Best Play!

Lynda Clark is Maria Callas in Terrence McNally's award winning play about one of the most spellbinding women of the 20th century.
Set at Juilliard during one of Callas's legendary master classes, Diva Maria Callas alternately annihilates young opera students and then fans their fledgling sparks of talent and technique with her own intense fire.

A story not about opera, but about life and sacrifices made in the name of art.
 
Aug, 2010

14-15 & 20-22
7:30 pm
Theatre In The Park

Aug, 2010

16, 22 & 23
3:00 pm
Theatre In The Park