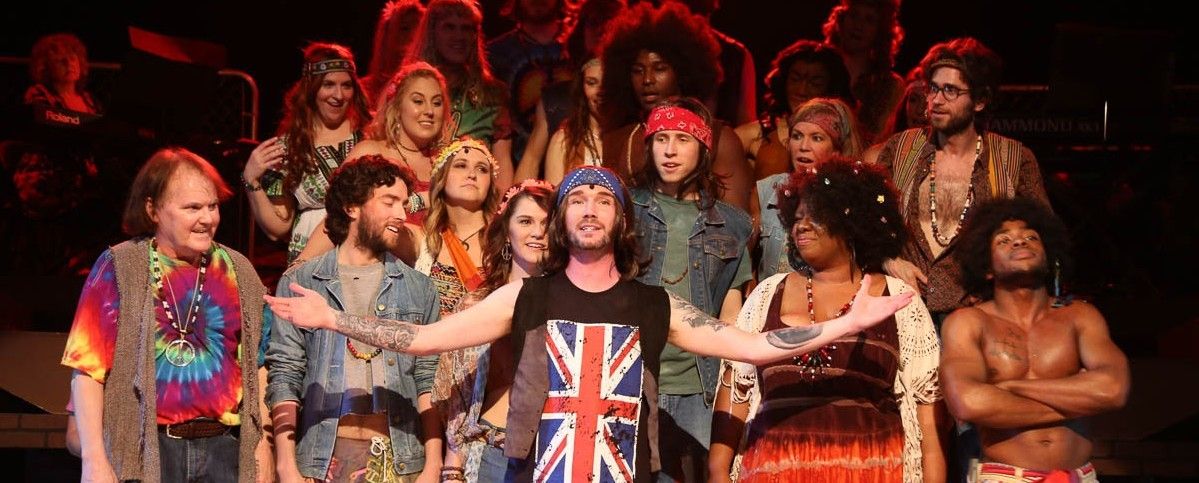 Theatre In The Park is dedicated to casting the best actors for each role regardless of gender, ethnicity, sexual orientation, body type, or age. Theatre In The Park strives to be inclusive and accommodating to people of all abilities, please let us know if we can make something more accessible. TIP will respect everyone's preferred pronouns. ​​
​Click here to join our audition mailing list
Looking to volunteer for tech positions (show builds) or Front of House (ushers/concessions)? Click here
---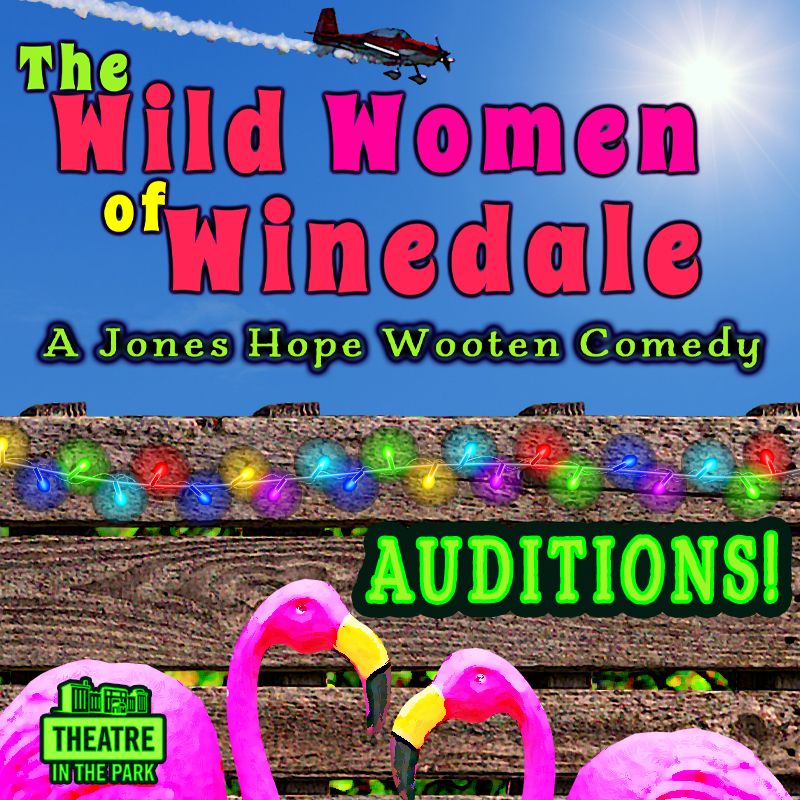 AUDITION INFORMATION

Theatre In The Park is now taking video submissions for their October show, THE WILD WOMEN OF WINEDALE. Please use this form to submit your comedic monologue video submissions and headshot/resume files. If you have any trouble with the form please contact us at (919) 831-6058 or info@theatreinthepark.com. Your safety is important to us, we will continue to strictly adhere to the recommended COVID safety precautions from the CDC and local government.

The Wild Women of Winedale
BY JESSIE JONES, NICHOLAS HOPE, AND JAMIE WOOTEN
The sisters of Winedale are at a crossroads. Fanny has a odd reaction to her 60th birthday. Willa is stressed to the point of vodka and speed-knitting. Johnnie Faye is determined to put her put herself back on the market and find a man. (Preferably one with a house since hers is at the bottom of a Florida sinkhole). Together, they find a way to clear the clutter from their lives, their homes and their relationships and prove it's never too late to take another one of life's paths.

Show Dates
October 2019
2-3, 8-10, 16-17 at 7:30pm
4, 11, 18 at 3pm

All performances of this production will take place at Theatre In The Park.

All Roles Open. Please submit by July 22nd, 2020. Submission form link here

Characters:

DOREEN WHITMAN: Female, 60's. Powerful attorney.

FANNY WILD CANTRELLE: Female, 60. Very stylish and energetic.

WILLA WILD: Female, Mid-50's. Pragmatic and witty.

JOHNNY FAYE "JEF" WILD: Female, 50's. A cyclone of southern energy.

BETTY DUNLAP: Female, 40's. Frantic and disheveled.

GLENDA BATES: Female, 70's. Conservative and mischievous.

FLO HUDSON: Female, 70's. Conservative and mischievous.

NORA GRIFFIN: Female, 50's. Spirited and cheerful, intense.

EDITH MACKLIN: Female, Late 40's. Mild-mannered, hopeful.