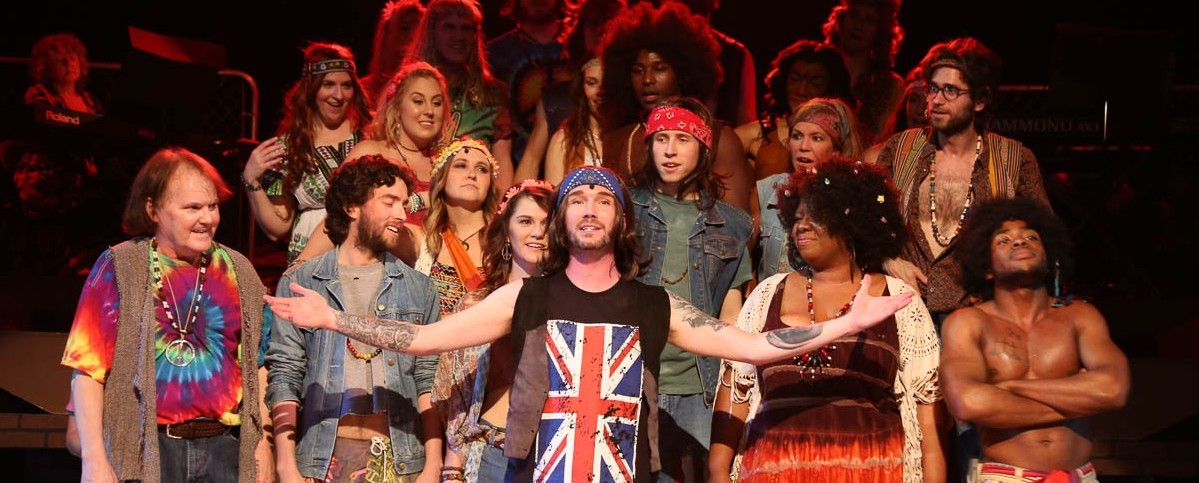 Theatre In The Park is dedicated to casting the best actors for each role regardless of gender, ethnicity, sexual orientation, body type, or age. Theatre In The Park strives to be inclusive and accommodating to people of all abilities, please let us know if we can make something more accessible. TIP will respect everyone's preferred pronouns. ​​
​Click here to join our audition mailing list
Looking to volunteer for tech positions (show builds) or Front of House (ushers/concessions)? Click here
---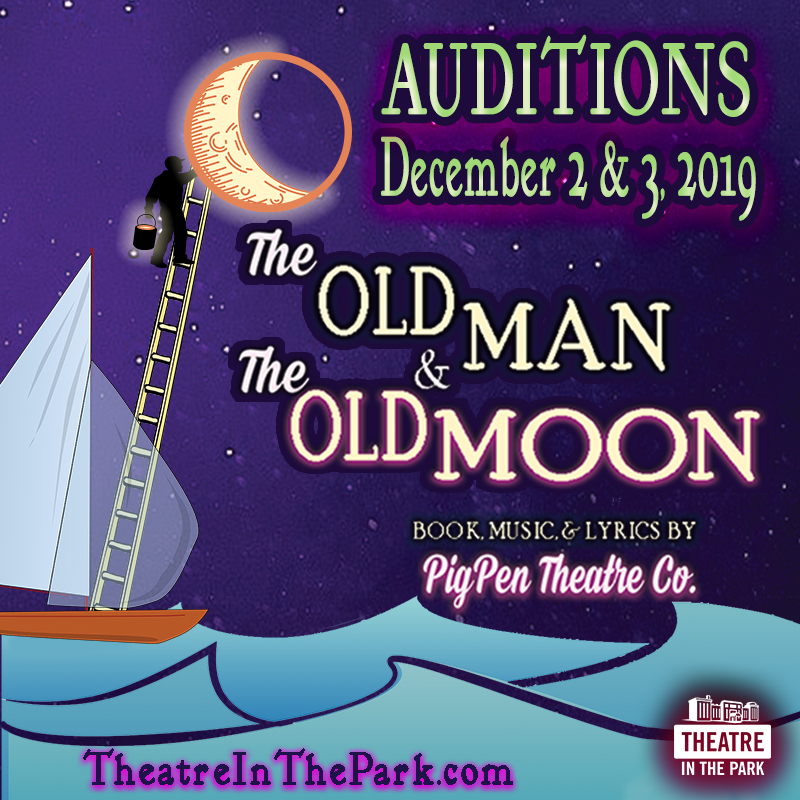 The Old Man and the Old Moon, the musical
(Large cast version, Triangle Premiere)
"… DIY wonder that's so infectious you almost want to leap onstage to join in the fun. That desire to be part of the action is particularly acute…since the audience is mostly made up of families, and children are naturals in the imagination department. But don't make the mistake of dismissing The Old Man and the Old Moon as a kids' show. It's a transcendent theatrical experience for all ages that proves you don't need to look for magic in the moon: It's already right in front of you."(Time Out- New York)
Thanks to all of the wonderful actors, singers, and puppeteers who auditioned! First rehearsal is Monday December 9 at 7:00 at the Jaycee Community Center.
Cast List
Matheson (sings "I Crash" and "Bremen") 
Ty Myatt
Old Man 
Rod Rich
Old Woman/Young Woman/Opening Narration/Rebel 3/ (sings "Just Like The Sea")
Natalie Turgeon
Young Man (sings "Just Like the Sea")
Dylan Bailey
Llewellyn
Rhonda Lemon
Mabelu (sings solo portion of "The Rain Will Fall")
Ted Willis
Callahan (sings solo portion of "Sail for Love")
Brett Yates
Cookie
Marilyn Gormon
Captain/Solomon
Scott Nagel
Perry/ Fine Lady
Tim Cherry
Ben, the Clerk, Bartley, the Butcher, and the Bartender
Tony Hefner
Ghost singers (sing "Prison Fish Interludes")
Brett Williams, Ted Willis, Brett Yates
Boatswain 1
Alyssa Petrone
Boatswain 2
Brett Williams
Town Musician /Sound Effects/ Ghost singer percussion (sings "Song from the Stone" )
Emma Caterinicchio
Rebel 1/Puppeteer 1/Lucy the Dog
Charleigh Smith
Rebel 2/Puppeteer 2/Mickey the Boy
Kirsten Ehlert
Fishmonger/Puppeteer 3/The Maker
Candace Hescock
The Production Team
Director/choreographer: Nancy Rich
Music Director: Katherine Anderson
Stage Manager: Christine Rapp
Production design: Nathanial Conti and Abigail Kuchar