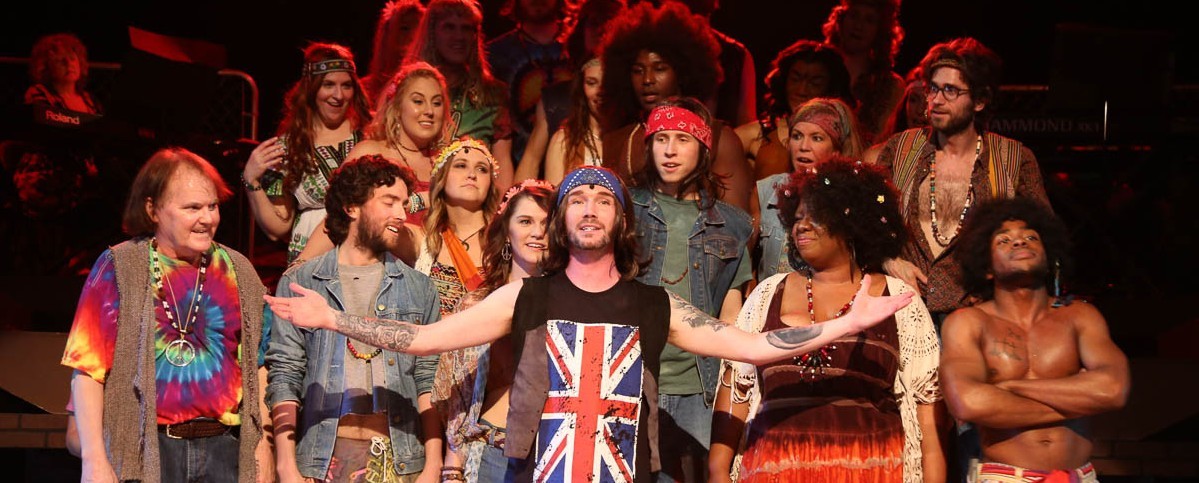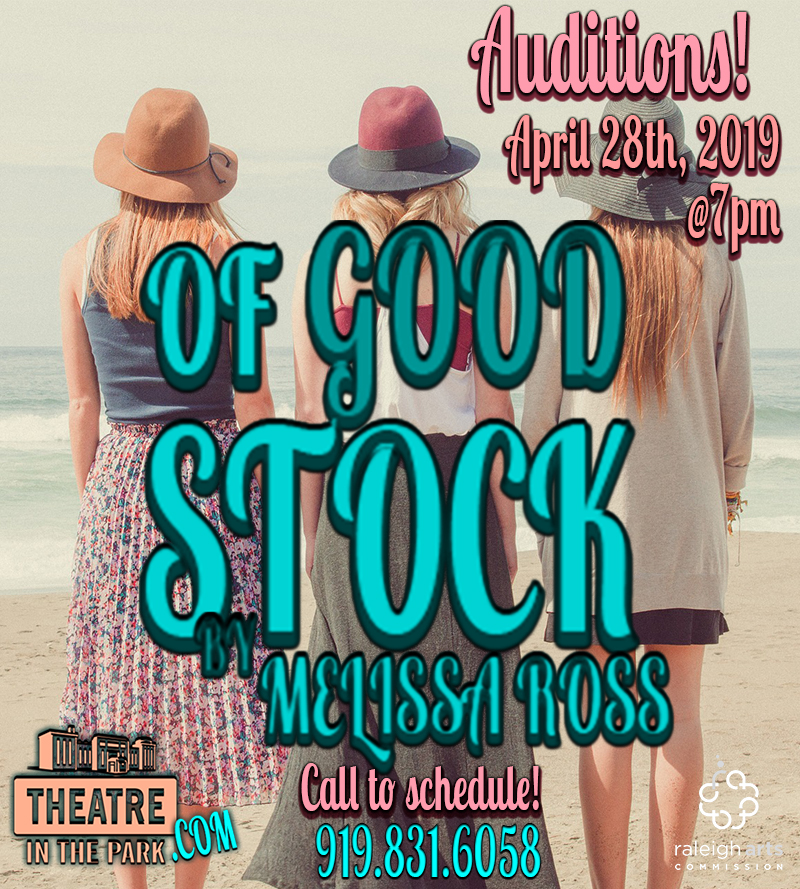 Theatre In The Park announces auditions for Of Good Stock by Melissa Ross, directed by Lynda Clark. Auditions will be held on April 28th at 7pm at Theatre In The Park. Monologues are welcome, but not mandatory. Cold readings from the script will take place during auditions. Please call 919-831-6058 to schedule your audition time. Please review the information below.
Auditions: Sunday, April 28th @7pm
Callbacks: Monday April 29th @7pm
Rehearsals: May 13th-June 6th 7pm-10pm (M-F, Sat-TBD)
Performances: June 7th-June 23rd
Roles:
JESS: Precast, not available.  
AMY: The middle sister, high maintenance, ex-sorority and controlling. Beautifully put together on the outside but a hot mess on the inside. 35-45
CELIA: The baby, smart, articulate, bohemian, free spirited but a commitment-phobe. 25-30
FRED: Jess's husband, a wonderful, supportive, caring man. An all-around good guy. 50-60
JOSH: Amy's fiancé, upper crust, ex-fraternity, and upwardly mobile. Fairly attractive and popular but ultimately, untrustworthy. 35-45
HUNTER: Celia's new fling, rough around the edges, free-spirited, a self-sufficient opportunist, without drive. The oldest undergraduate in the world. 45-55


Synopsis: Three adult daughters of a deceased famous American novelist gather at their New England home to celebrate a birthday but instead uncover ancient issues. This family puts the funk in dysfunctional.
---