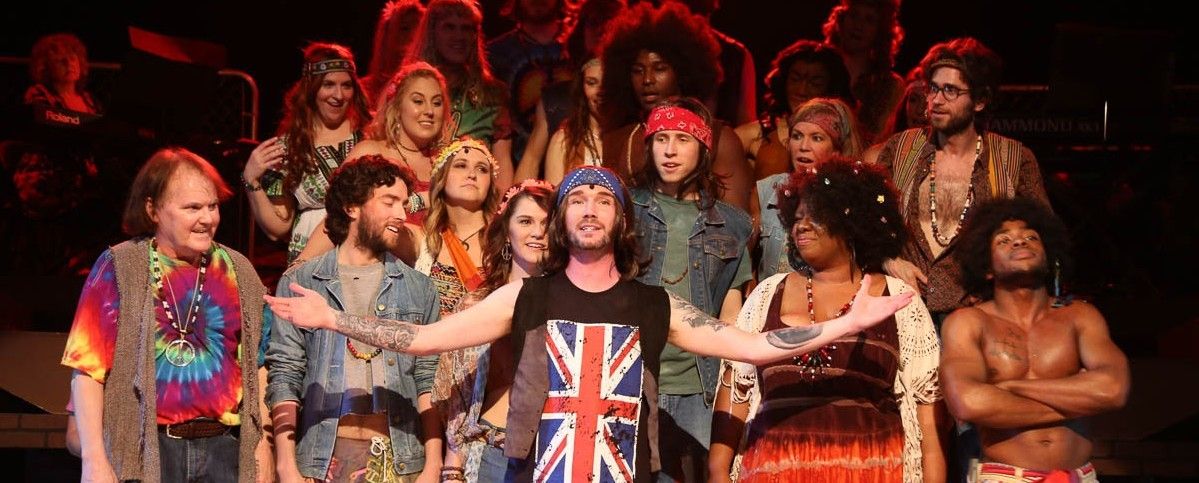 Theatre In The Park is dedicated to casting the best actors for each role regardless of gender, ethnicity, sexual orientation, body type, or age. Theatre In The Park strives to be inclusive and accommodating to people of all abilities, please let us know if we can make something more accessible. TIP will respect everyone's preferred pronouns. ​​
​Click here to join our audition mailing list
Looking to volunteer for tech positions (show builds) or Front of House (ushers/concessions)? Click here
---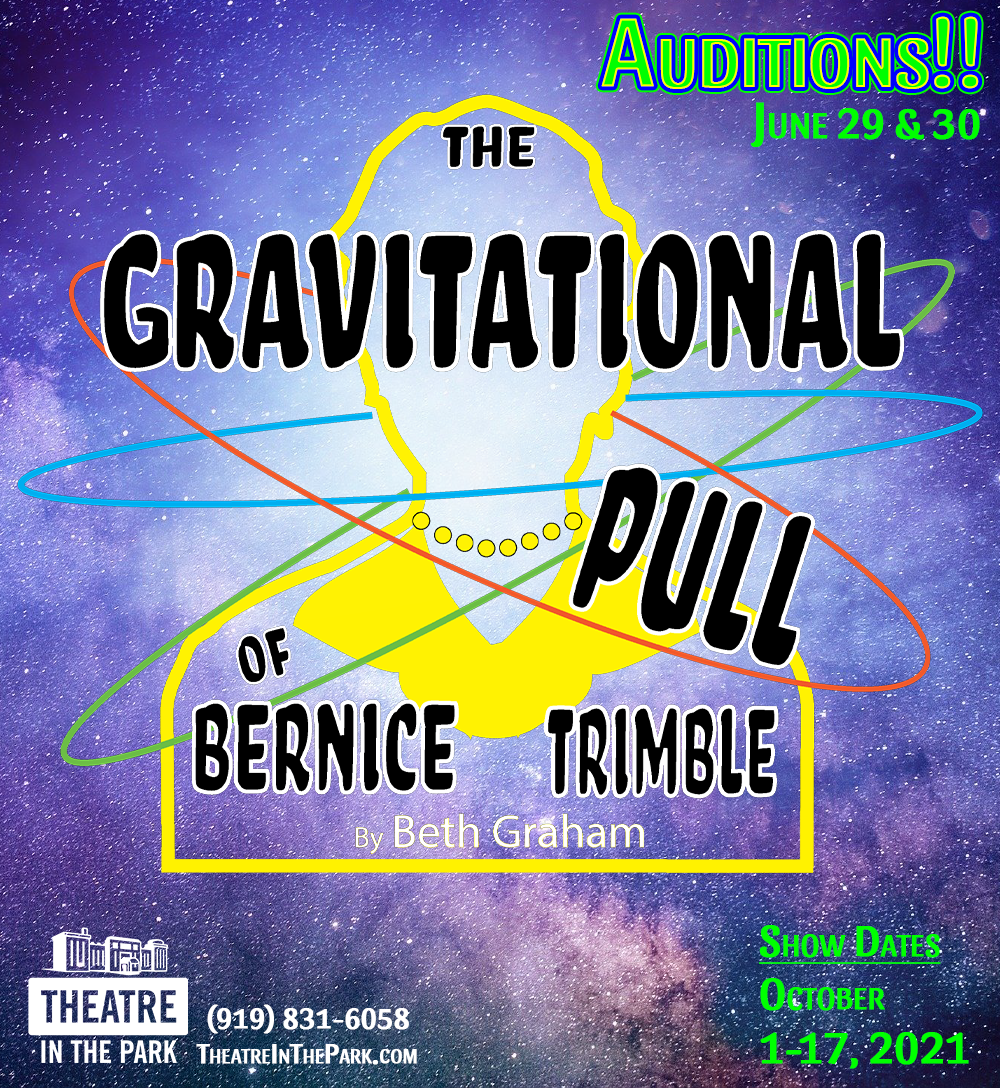 The Gravitational Pull of Bernice Trimble
by Beth Graham
[ A U D I T I O N   N O T I C E ]
Theatre In The Park announces auditions for October show THE GRAVITATIONAL PULL OF BERNICE TRIMBLE by Beth Graham on June 29 & 30 at 7pm. The callbacks will be July 1 at 7pm.
Directed by Jesse Gephart.
The Gravitational Pull of Bernice Trimble by Beth Graham tells the story of a matriarch who takes control of her own life and how it impacts her children. It is the story of a family grappling to understand their mother, as well as each other, as they navigate the tumultuous waters of Alzheimer's disease. It is funny and wrenching; incredibly sad, but also incredibly beautiful. A story of despair and of hope.
For this particular project, our Guest Director is specifically searching for actors who do not identify as white to fill the four roles - and is actively pursuing the opportunity to tell this story through a non-white lens.
A small stipend will be provided for actors cast in this production.
Please prepare a 1-minute monologue that resonates strongly with you. Comedy, drama, or somewhere in between. If it speaks to you, it's right.
Callbacks will consist of readings from the script.
Rehearsals will begin the week of August 23, 2021. There will be no rehearsals over Labor Day Weekend.
THE ROLES.
BERNICE - Female-identifying. The mother. Late 50s to early 60s. Widowed. Former social worker. The nucleus of the family, her gravitational pull is strong.
IRIS - Female-identifying. The middle child and our narrator. Mid-late 30s. Iris is patient and kind, but she's struggling to keep her feet on the ground as the world whirls around her.
SARAH - Female-identifying. The oldest. Late 30s to early 40s. Sarah is a live wire and quick to react and she's spinning out of control.
PETER - Male-identifying. The youngest. Late 20s to early 30s. The most distant of the three children, Peter doesn't like to make waves and tries to stay on the outside looking in.
Audition Sign Up: https://forms.gle/WSFAFhWRJ9nuATg28