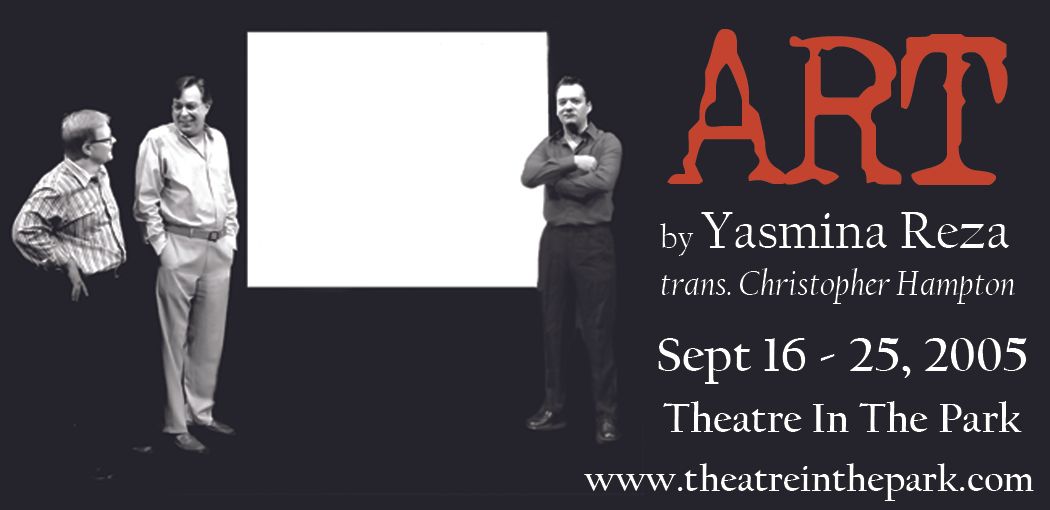 Art
by Yasmina Reza
Translated by Christopher Hampton
What would you do if one of your best friends paid an exorbitant amount of money for a white painting? How much would you pay yourself? Would you hold a bad choice against someone? Would you judge them for a choice you wouldn't make yourself? And would it destroy your friendship? ART won the 1998 Tony Award for Best Play, and the 1996 Olivier Award for Best Comedy.
Newsweek called ART "...a nonstop cross-fire of crackling language, serious issues of life and art expressed in outbursts that sound like Don Rickles with a degree from the Sorbonne ... Reza is a fiendishly clever writer ... ART sounds like a marriage of Moliere and Woody Allen ..."
Starring three of the Triangle's most beloved and talented actors, Eric Carl, David Henderson and Ira David Wood II. 
ART contains occasional profanity and adult subject matter.