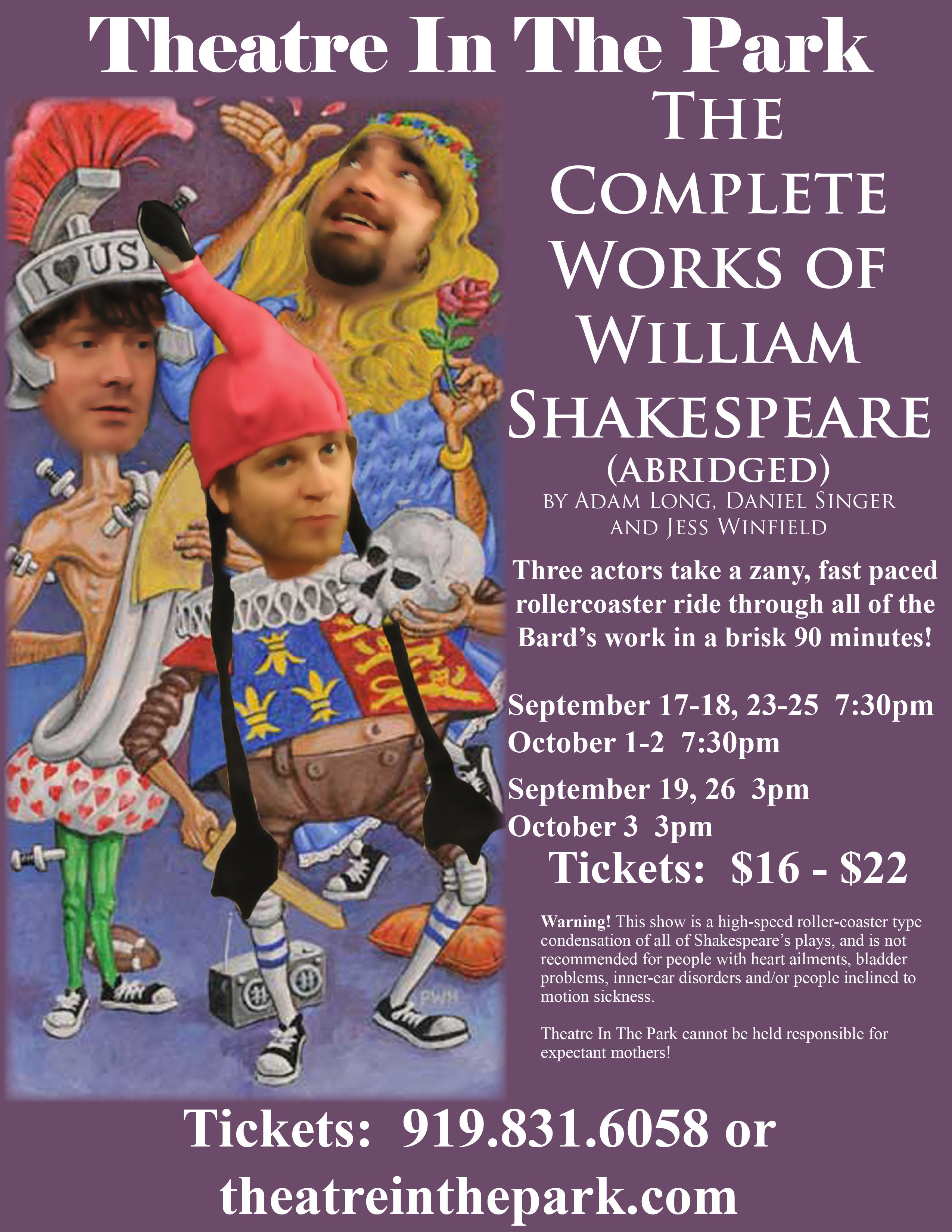 The Complete Works of William Shakespeare (Abridged)
by Adam Long, Daniel Singer and Jess Winfield
Ah, Shakespeare!  Thirty-seven plays in ninety-seven minutes! An irreverent, fast-paced romp through the Bard's plays, The Complete Works of William Shakespeare (abridged) is blazing hilarity that aims to out-Python Monty, out-Simpson Homer, and out-Stooge Curly and Moe. 
Three brave actors brazenly blend the best of the brilliant Bard with the bottom of the absurdity barrel in this farcical feast of inspired lunacy. 
Whether you are the Bard's biggest fan or haven't read a word since high school, this laugh-out-loud production is sure to win you over! Get lucky and they may even do it backwards!
 
Sept, 2010

17-18, 23-25
7:30 pm
Theatre In The Park

Sept, 2010

1-2
3:00 pm
Theatre In The Park

Oct, 2010

19, 26
7:30pm
Theatre In The Park

Oct, 2010

3
3pm
Theatre In The Park