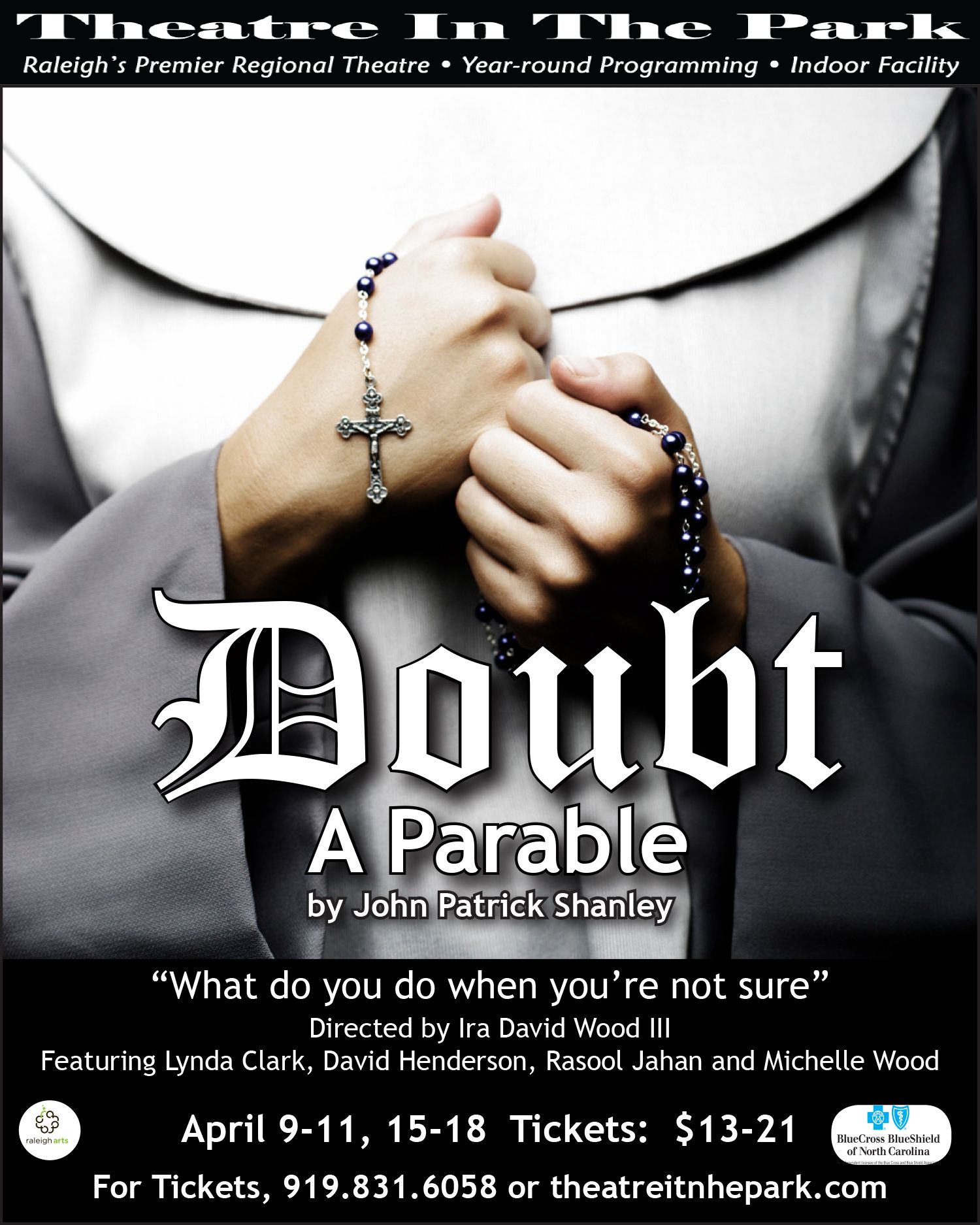 Doubt
by John Patrick Shanley
Did he or didn't he? Tension builds in this engrossing story of a priest accused of misconduct and the suspicions of a nun determined to prove her accusation. 
Praised by critics as "Riveting, exceptional theatre!"; "Positively brilliant", Doubt will captivate you. 
Did he or didn't he? See the show. Answer the question.
Advanced reservations are strongly advised.
April, 2010

9-10, 15-17
8pm
Theatre In The Park

April, 2010

11, 17, 18
3:00pm
Theatre In The Park