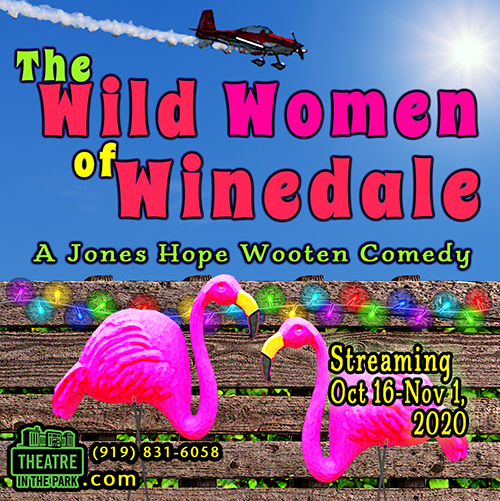 The Wild Women of Winedale
BY JESSIE JONES, NICHOLAS HOPE, AND JAMIE WOOTEN
The sisters of Winedale are at a crossroads. Fanny has a odd reaction to her 60th birthday. Willa is stressed to the point of vodka and speed-knitting. Johnnie Faye is determined to put her put herself back on the market and find a man. (Preferably one with a house since hers is at the bottom of a Florida sinkhole). Together, they find a way to clear the clutter from their lives, their homes and their relationships and prove it's never too late to take another one of life's paths.
Cast
Lauren Ragsdale - Willa
Benji Jones - Jef 
Mary Sening - Fanny
Freyja Helmer Sindemark - Doreen, Glenda Bates, Edith Macklin
Leslie deRosset - Betty Dunlap, Nora Griffin
Show Dates

October 2020
16-17, 22-24, 30-31 at 7:30pm
18, 25 at 3pm

November 2020
1 at 3pm

All performances of this production will stream to your devices.