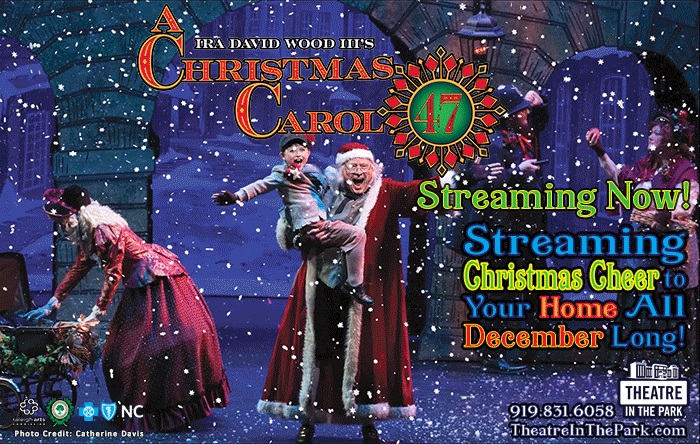 The production you will see was filmed at the Durham Performing Arts Center in December of 2019. It was originally created for archival purposes. The film quality at times may not be perfect but is still filled with all the love you've come to expect over the years. Although we are unable to share this production with you in person this year, we have done our best to continue a 47-year-old tradition that we hope fills your home with the spirit and hope of Christmas. 
Streaming On Demand the entire month of December - the recording of 2019's performance at DPAC!
Pricing Options
Individual: $37.54*
Family: $64.35*
*Prices include tax. Our usual fees are waived for this event.
Things To Keep In Mind
Streaming links only work on one device at a time. If you want to view this in multiple locations you will need to buy additional streams. 
There will be a link to view the stream in your ticket purchase confirmation email. Don't click on the link until you are ready to watch. Once you click, you have 48 hours to finish viewing the video performance. 
These tickets are On Demand: you can view them at any time starting Dec 1, 2020. One stream per ticket, within 48 hours of when you start the video stream.
We know this year has been tough on a lot of people's budgets. If you are viewing with a group of people and are able to pay more, we would greatly appreciate your help by purchasing a family ticket.  The family ticket price is for one stream.
Click here for tips on how to stream.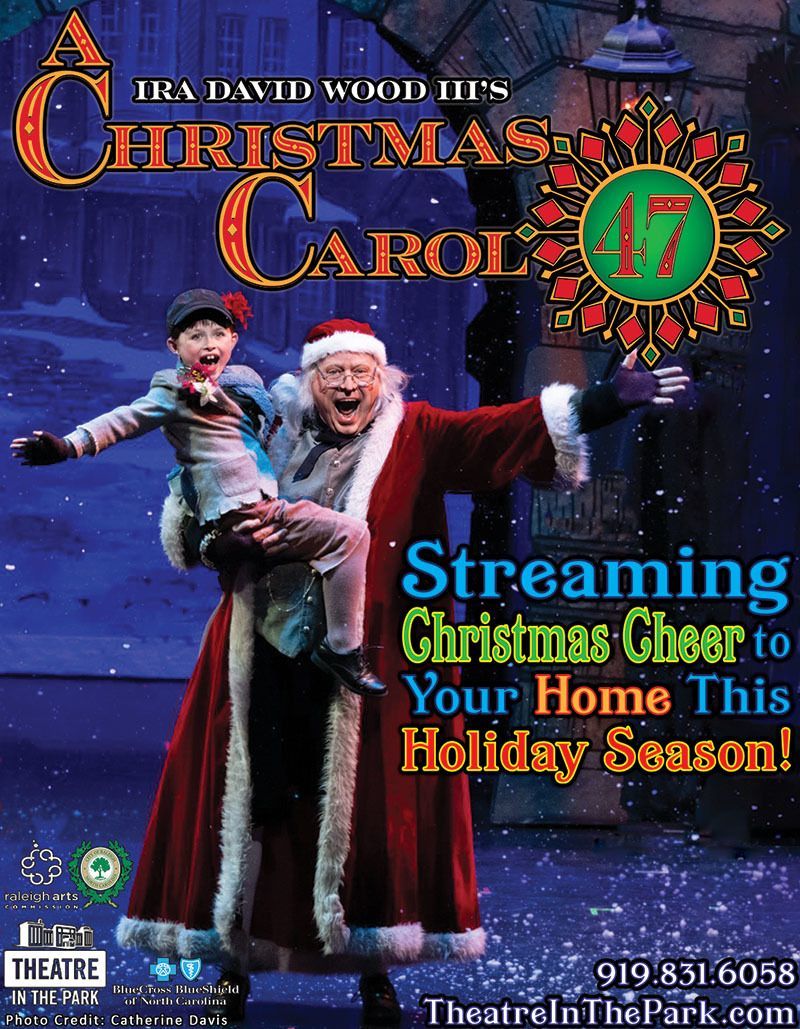 A Christmas Carol
By Charles Dickens
Adapted by Ira David Wood III
A musical comedy adaptation of the Dickens classic. The show has been performed annually since 1974 and has been named one of the "Top 20 Events in the Southeast." Cited as "one of the most successful shows in North Carolina theatre history," A Christmas Carol has enjoyed critically acclaimed tours to England and France.
With over one million people having experienced the magic of A Christmas Carol throughout the years, the show regularly sells out. A few of its honors include being named one of the Top 20 Events In The Southeast, the Metro Ovation Award, the Triangle Arts & Entertainment Reader's Choice Award, Proclamations from the Mayor of Raleigh and the Governor of North Carolina, Proclamations from Compiegne, France and Kingston-Upon-Hull, England, and the distinct privilege of being the first theatrical production at DPAC.
---
A Christmas Carol Limited Edition Puzzle