A Christmas Carol in Raleigh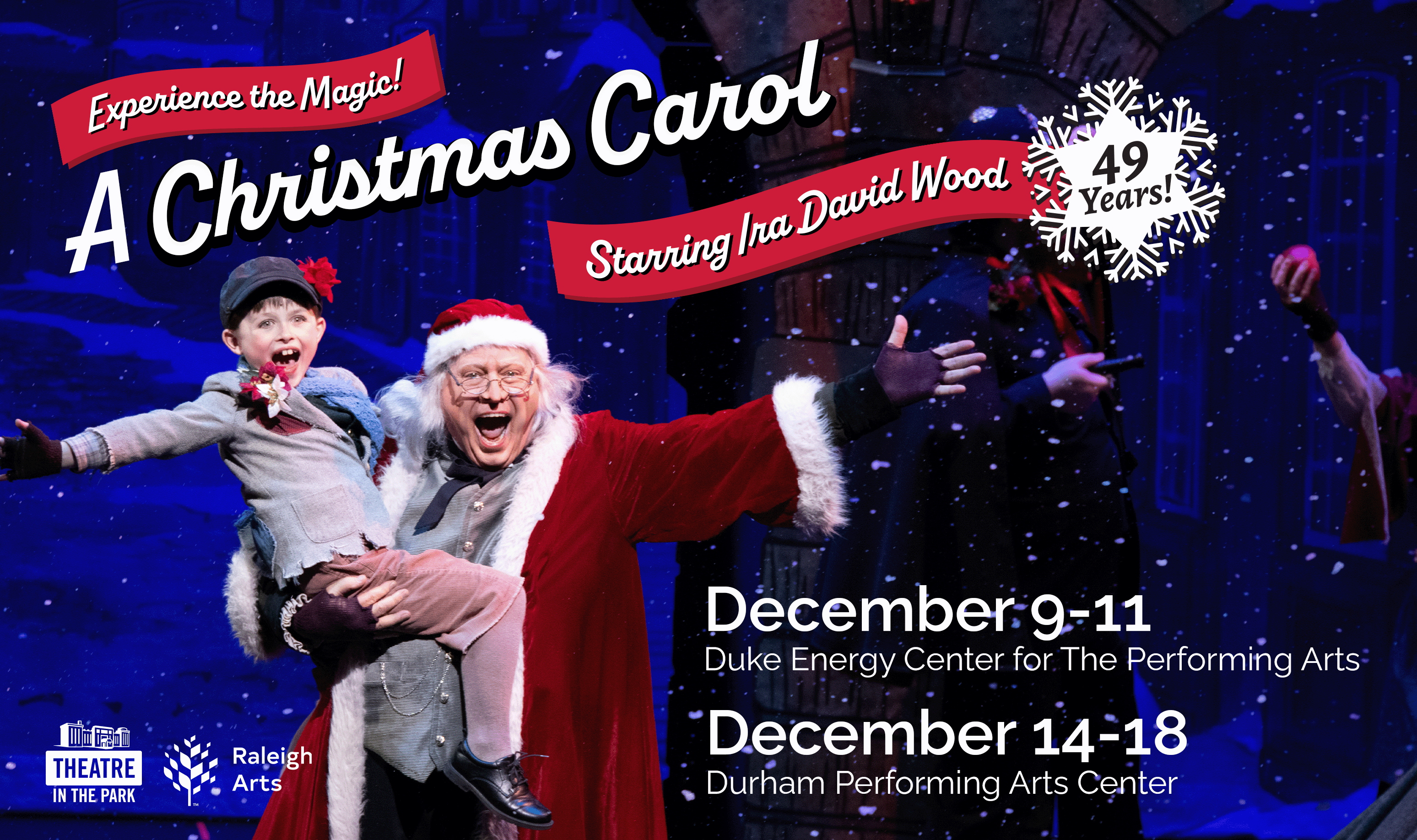 A musical comedy adaptation of the Dickens classic. The show has been performed annually since 1974 and was named one of the "Top 20 Events in the Southeast." Cited as "one of the most successful shows in North Carolina theatre history," A Christmas Carol has enjoyed critically acclaimed tours to England and France.
General public tickets for Raleigh performances go on-sale Sunday, October 16.
Season members may buy Raleigh tickets in advance with their membership. Please see the link below to purchase a membership.