Dracula, Adapted by Ira David Wood III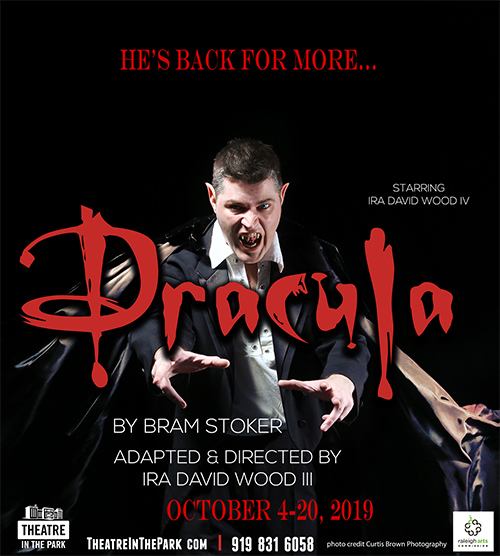 Dracula
BY BRAM STOKER
ADAPTED & DIRECTED BY IRA DAVID WOOD III
Back by popular demand!
Ira David Wood III adapts Bram Stoker's gothic tale of the world's most famous vampire.
All of the familar characters are here - Dr. Seward, Lucy, Van Helsing, Renfield, and of course, the mysterious and charming Count Dracula.
Dracula delves into the shadows, peers into the souls of men, and discovers the truth of hidden monsters lurking underneath the false veneer of Victorian society and norms.
Advanced reservations are strongly recommended.