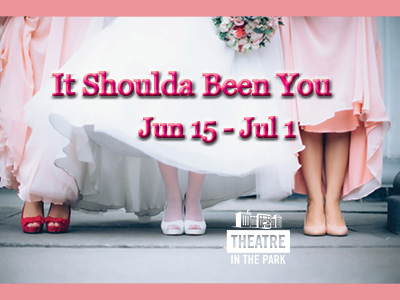 IT SHOULDA BEEN YOU
June 15 - July 1, 2018
Music by Barbara Anselmi
Book & Lyrics by Brian Hargrove
This charming, funny and original new musical invites you to a wedding day that you'll never forget, where anything that can go wrong does, and love pops up in mysterious places. The bride is Jewish. The groom is Catholic. Her mother is a force of nature. His mother is a tempest in a cocktail shaker. And when the bride's ex-boyfriend crashes the party, the perfect wedding starts to unravel. A 90-minute laugh-riot!