IRA DAVID WOOD III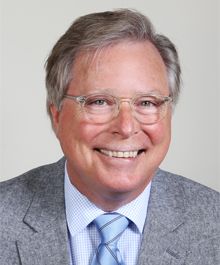 David wrote and directed the Opening Ceremonies for the Summer Olympic Festival - the largest single event ever held in North Carolina. He directed the premiere production of the outdoor drama First For Freedom in Halifax, NC. His original production, A Capitol Idea, was the highlight of Raleigh's Bicentennial celebration. Four of his original productions have aired on WRAL-TV. Two of his original plays (Eros & Illinois and Requiem For a King) have had extended runs Off-Broadway. His script, Requiem For a King, was optioned by Motown Productions.
He has often been credited with raising the bar of theatrical excellence in the Triangle area, as well as initiating dynamic outreach programming now adopted by many other theatre organizations. When Memorial Auditorium sat largely unused and undervalued, David produced the first series of theatrical productions on its stage, beginning a process of rediscovery and expansion which eventually resulted in the renovation and expansion that has resulted in the current Progress Energy Center for the Performing Arts. In honor of his many achievements, Raleigh's City Council voted unanimously to rename the theatre's facility "The Ira David Wood III Pullen Park Theatre." In September of 2010, he was inducted into the Raleigh Hall of Fame.
For North Carolina Theatre, David's starring roles include Man Of La Mancha (Don Quixote - in three productions), Funny Girl (Flo Ziegfeld), Peter Pan (Captain Hook), La Cage aux Folles (Georges), Oliver (Fagin), The Wizard of Oz (Wicked Witch of the West), The Full Monty (Harold), Grease (Mrs. Lynch), and The Sound Of Music (Captain Von Trapp).
A partial list of honors include: The North Carolina Award in Fine Arts, The Order of the Long Leaf Pine, The Halifax Resolves Award, The Morrison Award, Distinguished Alumni Award from the University of The NC School of the Arts, Distinguished Eagle Scout Award, & the Builder of Bridges Award from the Babcock Center Foundation. He has been presented three keys to The City of Raleigh and honorary citizenship awards from Columbia, SC and Compiegne, France.
Consistently voted Best Local Actor in decades of public opinion polls, David has managed to accumulate impressive film and television credits, having appeared on screen with such stars as Christopher Walken, Natalie Wood, Neil Patrick Harris, Cliff Robertson, Matthew Modine, James Earl Jones, Burt Reynolds, and Louise Fletcher.
Though his list of acclaimed theatre roles is unrivaled in our area, David is probably best known and loved for annually portraying the miserly Ebenezer Scrooge in his own musical adaptation of A Christmas Carol, which celebrated its 49th year of consecutive production this past December. With three international tours to its credit, and having played to over one million people, the production is now cited as "... one of the most successful shows in North Carolina theater history."
David is the author of A Lover's Guide To The Outer Banks, Confessions Of An Elf, and his recently published novel - The Russian Galatea. He is also a contributing author to Murder In Dealey Plaza: What We Know Now That We Didn't Know Then. An award-winning playwright, David's additional stage works continue to be produced throughout the United States.
The proud father of three—Evan Rachel Wood, Ira David Wood IV, & Thomas Miller Wood—David and his wife Ashley remain proud to call North Carolina "home."