McCrae Hardy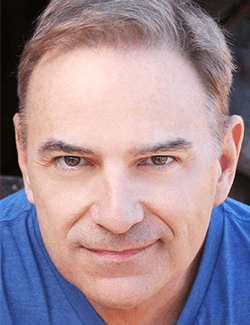 McCrae Hardy (Norman) Long before he became the renowned conductor of The North Carolina Theatre - 22 seasons and 90 productions, and Raleigh Medal of the Arts winner, thank you very much - Mr. Hardy essayed a youthful career as a thespian; countless Christmas pantos and school Chapel programs were graced by his excellent diction, remarkable memory, and clear soprano voice. A grainy photo commemorating an especially poignant rendition of "Oh Little Town of Bethlehem" whilst sporting his newest corduroy and flannel ensemble in the first grade Christmas pageant at Fall Creek Elementary was sadly lost when the family manse burned in in 1985. He attended the Governor's School for the "gifted and/or talented" and later, UNC-Chapel Hill on full scholarship after turning down an appointment to the US Air Force Academy (to his mother's chagrin; he hopes that she has forgiven him).
After graduation, he, quite by accident, became involved with William and Martha Nell Hardy and "Unto These Hills" where he rejoiced for twenty-nine seasons as music director and composer/orchestrator. (His score, recorded with members of the NC Symphony is still in use there). Concurrently with that gig, he toured all over Nebraska and the Eastern United States with The Nebraska Theatre Caravan, had a long tenure with NCT as noted above, during which he first met and became fast friends with Ira David Wood III going on to do many productions with him, albeit usually in the orchestra pit. When Mr. Wood assumed the duties as director of "The Lost Colony" in 2013, he insisted that McCrae join him as music director. McCrae has been a guest conductor with the North Carolina Symphony on several occasions and has contributed numerous arrangements for various artists to perform with them, including Tift Merritt and The Red Clay Ramblers. He was also conductor of The Triangle Youth Symphony for eight seasons.
He is most proud of his three amazing children, Alex, Cristofer, and Amelie and his partner, Eric with whom he shares a house and menagerie of rescued felines, ferrets and one Bichon.
And though it seems too trite to say so, he actually IS thrilled to be returning to this side of the footlights after a long absence.
Thank you, "Sir."