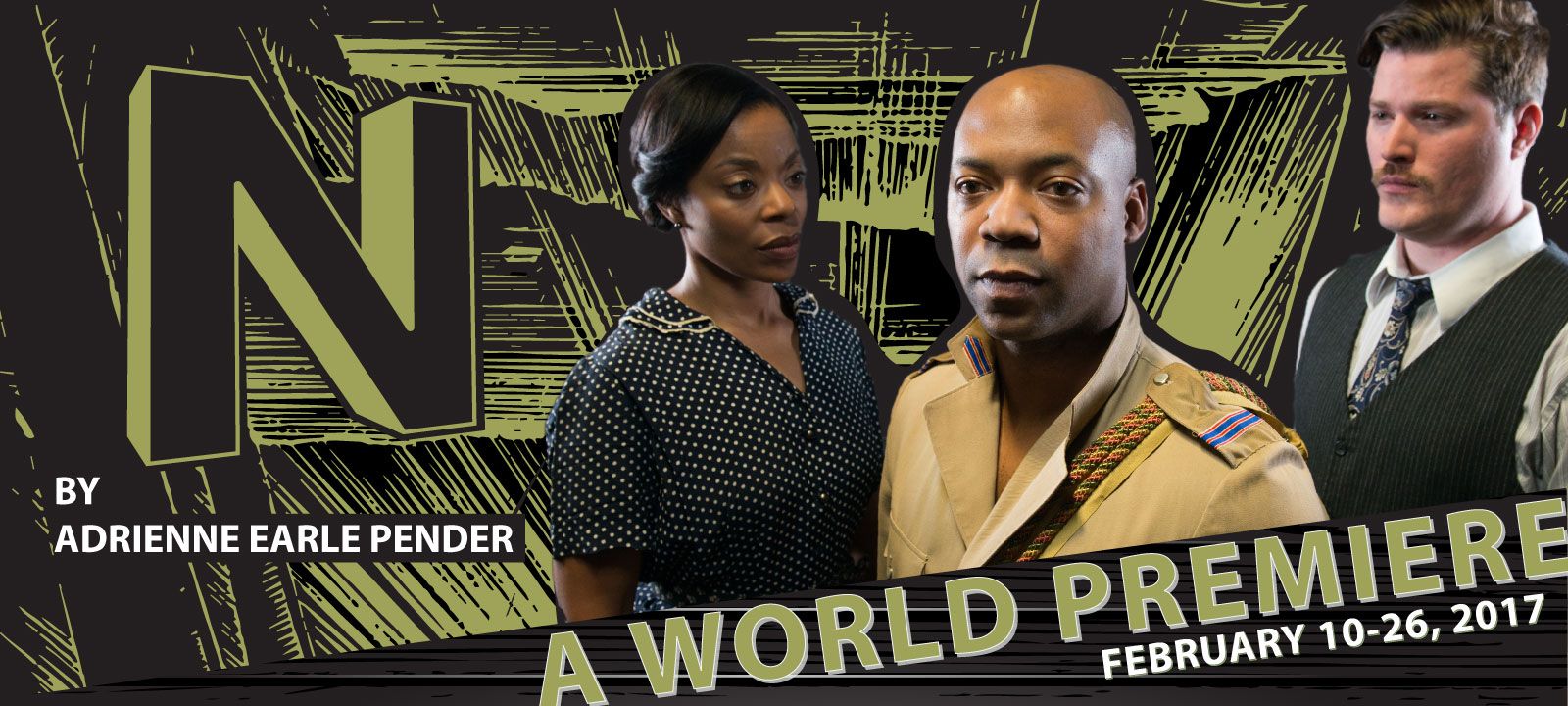 N
by Adrienne Earle Pender
"Your legacy is that you're the greatest playwright in America. What's my legacy?
From favorite local playwright, Adrienne Earle Pender, comes the highly anticipated world premiere play N!
Eugene O'Neill's groundbreaking 1921 play, "The Emperor Jones," was the first American play that featured an African-American actor in the lead role. Charles S. Gilpin's portrayal of Emperor Jones was hailed as "revolutionary," and he was named the finest actor of the age. Yet the relationship between Gilpin and O'Neill ultimately hinge on one word; a word that lifted one of them to the heights of American Theatre, and destroyed the other.
February, 2017

10-11, 16-18, 24-25
7:30 PM
Theatre In The Park

February, 2017

12, 19, 26
3:00 pm
Theatre In The Park