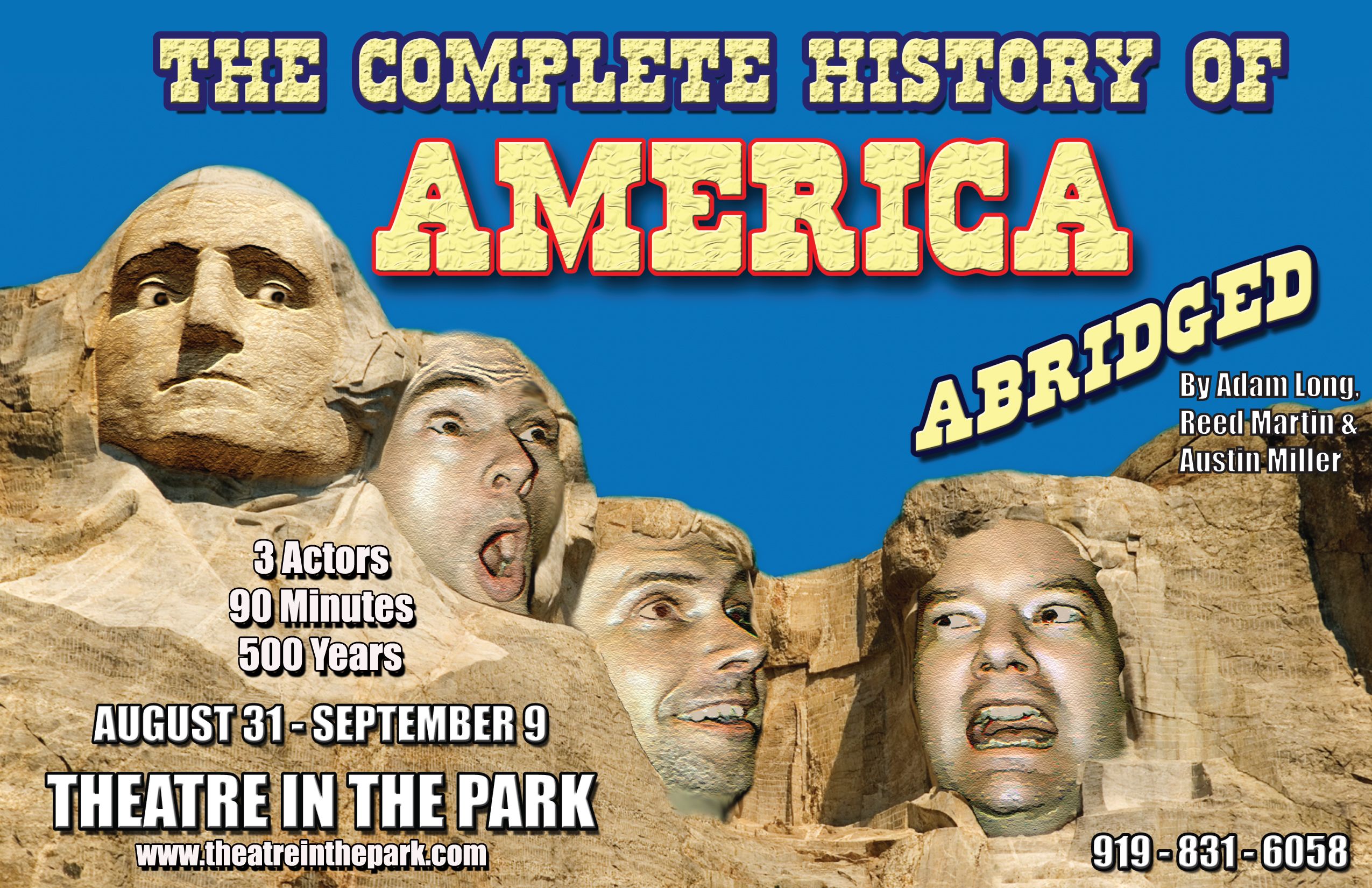 The Complete History of America (Abridged)
by Adam Long, Reed Martin & Austin Miller
History class was never this much fun! Theatre In The Park presents the entire history of
America in just 90 minutes! Join Eric Carl, Mike Raab and Adam Twiss as they take
you on a journey through time from the Ice Age to the Nuclear Age. From Amerigo
Vespucci to Oprah Winfrey. You will see it all!
"Intellectual vaudeville. Breathlessly paced, slapstick merriment." – New York Times
"What the Daily Show might be like if hosted by the Marx Brothers." – Boston Herald
Hear Ye!  Hear Ye! You will laugh, learn, be invited to play a part and you may even get wet.  Latecomers may spend the duration of the performance in the stockades.
Aug, 2007

31
8pm
Theatre In The Park

Sept, 2007

2, 8, 9
3:00pm
Theatre In The Park

Sept, 2007

1-2, 6-8
3pm
Theatre In The Park